MM News
Yesterday's MM kids class went great! We learned all about fire weather, made tornadoes in a jar, and then went outside to see my fire tornado. It was a great class and I hope all the kids enjoyed it as much as I did! We thank TCAT for being wonderful sponsors and being so very good to us!
I also went out to Stone Elementary earlier in the day to speak to summer schoolers about the weather. That was also a very good class filled with some very smart and excited kiddos!
Weather Headlines 
The pleasant weather continues
Rain chances return by the weekend
Watching a developing tropical storm in the Gulf
Meteorologist Mark's Wx Vlog 
Seven-Day Forecast
Daily Forecast 
Today & Tomorrow: Mostly sunny and pleasant. Low humidity will make it feel very nice.
Friday: Partly cloudy skies. Humidity increases a bit. Hot and humid by the afternoon.
Saturday: Partly cloudy, with a chance for a shower or storm.
Sunday – Tuesday: Partly to mostly cloudy, with scattered showers and thunderstorms.
Hay Weather Forecast
Meteorologist Mark's Wx Concerns
Almanac for Yesterday
Tropics 
Now, we're down to one system to watch and that's the one that has always had the most interest to us. The system will move very little today and is still hugging land. However, the system is expected to pull north tomorrow and should become a tropical depression by Thursday night. As it moves north, it will likely become a tropical storm and directly impact the coasts of northeast Texas and all of Louisiana. Other impacts will be felt all along the northern Gulf Coast, as far east as the Florida Panhandle. Heavy rainfall and gusty winds are the main threats, though dangerous rip currents will effect the entire coastline of the Gulf of Mexico.
Sun & The Moon
Planting by the Moon in June
On This Day in Wx History
1944 – A tornado in Sioux City, Iowa, traveled an odd course. It spun in one place for about twenty minutes, made a U-turn, traveled southeast for about three miles, then traveled south, east, north, and finally east again.
I can relate. If I were a tornado I would be this tornado. (haha)
Yesterday's National Temperature Extremes
High:  124° at Death Valley, California
Low:   28° at Peter Sinks, Utah 
Wednesday Weather 101
The largest forest fires or wild fires can create their own weather. As the heat from the fire rises, surrounding air rushes in to replace that rising air. This can create very gusty winds for neighboring areas (sometimes damaging) that may encourage the fire to spread even farther.
As all that heat rises into the colder atmosphere above, it eventually cools to condense and form clouds. These clouds may grow to such a height to become a thunderstorm, producing rainfall (usually black with ash) and cloud to ground lightning. That lightning could start even more fires. Clouds that form in this manner are called pyrocumulus clouds. When clouds produce precip, we add "nimbus" to their name (Latin origins).
Today's Tennessee Weather 
If you like sunshine and low humidity, you're going to love the forecast for this Wednesday! A beautiful June day is in store for our region. Be sure and get outside if you can!
Tonight's Tennessee Weather 
Clear and starry skies await us for our Wednesday night. Be sure and check out that Crescent Moon in the western sky after sunset, as well. Overnight lows fall comfortably into the 50s and for many of us, with 60s expected across the west. Notice that 49-degree reading expected for Kingsport!
Tomorrow's Tennessee Weather 
We have yet another picture-perfect June day in store for the state on Thursday! With lots of sunshine, afternoon highs will range from near 90 degrees in the west, to near 80 degrees in the east. Humidity levels remain low for Thursday, but that begins to change on Friday.
Drought Monitor
The drought monitor is updated each Thursday.
Weather SnapShots
Mark DeBruin (@mark_debruin) snapped this amazing picture of a supercell in Deerfield, Kansas on May 24th. What a shot, Mark!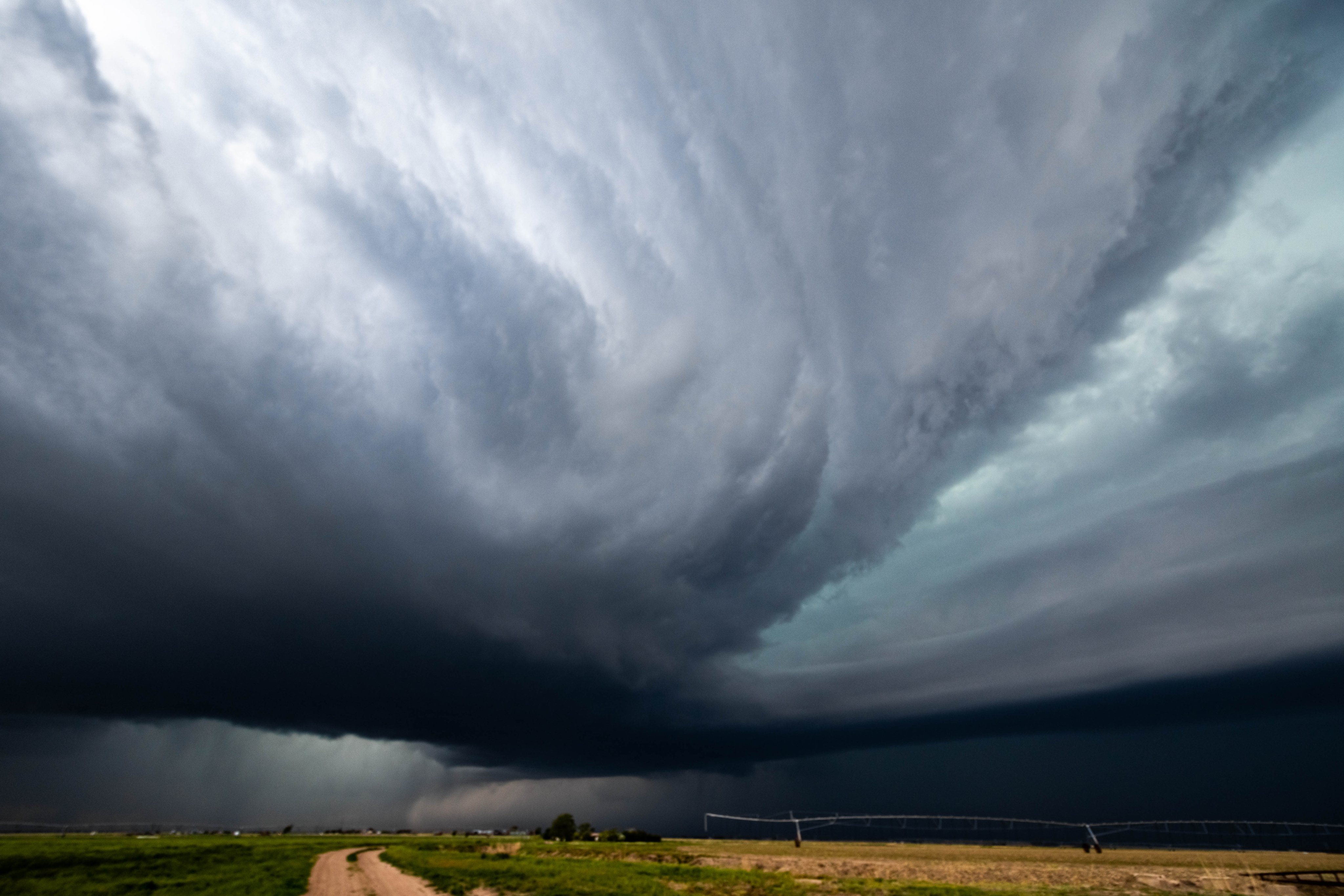 NASA Nerdology 
The Crescent Earth, as seen by the Apollo 17 astronauts. Just incredible….
You all have a great day and keep lookin' up!
Join TCAT and become a sponsor today! Your money will go toward science education outreach in the Upper Cumberlands. Thank you!
Note: To offer support to Meteorologist Mark and his educational outreach programs, please consider giving via https://www.paypal.com/paypalme/meteorologistmark. If you can't give, no worries! Just keep following and tell your friends!
Please feel free to "Follow" me on Social Media!
Facebook @meteorologistmark
Twitter @meteo_mark
Instagram @MeteorologistMark