MM News
Today, I'm at Allardt Elementary talking weather and space to about 90 summer school kiddos! That's a lot of lil meteorologists and astronauts! haha
WBIR in Knoxville interviewed me last week for a story they were working on for yesterday. They featured Crossville on Live at Five at Four. They asked me about the Bigfoot festival that some of us are planning for October 16th. Free publicity! (ha) Fore more info on the festival that will benefit United Fund of Cumberland County, please see https://ucbigfoot.com/. We are also grateful to One Bank for sponsoring the festival.
Weather Headlines 
Humidty begins to increase
Rain chances begin to increase this weekend
Watching a system in the Gulf of Mexico
Meteorologist Mark's Wx Vlog 
Seven-Day Forecast
Daily Forecast 
Today: Mostly sunny. A bit more humid but still pleasant.
Friday: Hot and humid. Be safe in the heat.
Saturday: Mostly sunny, with just a slight chance for an afternoon/evening shower or thunderstorm.
Sunday: Continued mostly sunny. Hot and humid. A chance for mainly afternoon/evening showers and thunderstorms.
Monday – Tuesday: Mostly cloudy, with scattered showers and storms likely.
Wednesday: Mostly sunny and pleasant.
Hay Weather Forecast
Meteorologist Mark's Wx Concerns
Almanac for Yesterday
Tropics 
A reconnaissance plane is scheduled to investigate this area of low pressure this afternoon. A tropical depression or tropical storm could form at any time with this. The system will track north toward the Gulf Coast. Heavy rainfall, dangerous rip currents, and gusty winds are expected to impact much of the northern Gulf Coast by the weekend. Areas from Texas to the Florida Panhandle will be impacted in some way.
Sun & The Moon
Planting by the Moon in June
On This Day in Wx History
1882 – A tornado traveled more than 200 miles across the state of Iowa killing 130 persons. The tornado touched down about ninety miles west of Grinnell, and struck the town and college around sunset, killing sixty persons, and causing more than half a million dollars damage. Traveling at nearly 60 mph, the tornado hit Mount Pleasant about 11 PM, causing another half a million dollars damage. 
Yesterday's National Temperature Extremes
High:  125° at both Death Valley & Stovepipe Wells, California
Low:   25° at both Sand Creek Station & Foster Flat, Oregon, as well as at Old Station, California 
Thirsty Thursday
Water is the only chemical that expands when it goes from a liquid to a solid. Because solid water (ice) is less dense than liquid water, ice floats. This allows ice to insulate the liquid water underneath it. Without this unique property, life would not have survived earth's many ice ages.
Today's Tennessee Weather 
Mostly sunny skies are in store for Tennessee again for today. Both temperatures and humidity will begin to increase just a bit today, but it should still feel quite comfortable. Afternoon high temperatures should be in the mid to upper 80s for most, with the Cumberland Plateau and upper East Tennessee being in the lower 80s.
Tonight's Tennessee Weather 
A clear and pleasant night is in store for the region. Under starry skies, much of the state will be in the 60s for overnight lows.
Tomorrow's Tennessee Weather 
Heat and humidity increase to the point that Friday afternoon will be uncomfortable. We all knew our low humidity wouldn't last! Be careful in the heat. Afternoon highs will be in the low to mid 90s for West and Middle Tennessee, while East Tennessee temperatures climb to near 90.
Drought Monitor
The drought monitor is updated each Thursday. NOTE: The map is late updating today. I'll have that updated map tomorrow.
Weather SnapShots

@brettjrob shared this image of an "exposed tornado cyclone" from Stanton, Nebraska, EF-4 on June 16, 2014. This was about 15 minutes before the Pilger twins were at their peak intensity. (You may want to Google Pilger twins).
NASA Nerdology 
During this week in 1963, USSR cosmonaut Valentina Tereshkova became the first woman in space with the launch of the USSR's Vostok 6. She circled the Earth 48 times over three days and made a successful parachute landing on June 19th.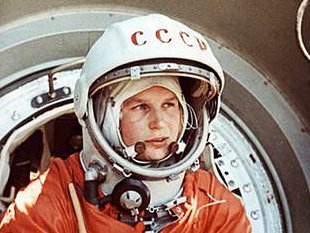 You all have a great day and keep lookin' up!
Note: To offer support to Meteorologist Mark and his educational outreach programs, please consider giving via https://www.paypal.com/paypalme/meteorologistmark. If you can't give, no worries! Just keep following and tell your friends!
Please feel free to "Follow" me on Social Media!
Facebook @meteorologistmark
Twitter @meteo_mark
Instagram @MeteorologistMark