MM News
Look who made the front page of the Crossville Chronicle yesterday! I loved going out to talk with the summer school kiddos at Stone Elementary last week. A great group of kids with some very good questions!
Weather Headlines 
Another very pleasant day!
Best rain chances holding off until Sunday
Next week looking wet
Meteorologist Mark's Wx Vlog 
Seven-Day Forecast
Daily Forecast 
Today: Mostly sunny skies and low humidity. Very pleasant!
Thursday – Friday: Continued mostly sunny, but with humidity levels increasing. Feeling more like summer!
Saturday: Partly to mostly sunny, with only a slight chance for an afternoon/evening shower or storm.
Sunday – Tuesday: Mostly cloudy, with scattered showers and thunderstorms.
Hay Weather Forecast
Note: Extended outlooks, which can change, currently indicate below normal temps and above normal rainfall for the next two weeks.
Meteorologist Mark's Wx Concerns
Almanac for Yesterday
Tropics 
There's just not much hope left for our little system nearing the Caribbean. The National Hurricane Center has dropped it's chances for development to 10%.
Sun & The Moon
Planting by the Moon in June
On This Day in Wx History
1969- Two young children drown in Red Boiling Springs as 7.95″ of rain falls between 3:30 and 8:30 in the morning, causing significant flooding along Salt Lick Creek and some $2 million dollars in property damage in the community. One-day rainfall records are set at Lafayette (6.80″), North Springs (4 NW) (6.70″), and Portland (8.05″). Red Boiling Springs is about 50 miles northwest of Cookeville (see map below).
Yesterday's National Temperature Extremes
High:  117° at both Death Valley & Stovepipe Wells, California
Low:   27° at Leota, Michigan 
Wednesday Weather 101
Everything carries some degree of electrical charge. The Earth itself is negatively charged, but when a thunderstorm moves overhead, that charge flips to positive. The water in the base of the thunderstorm's clouds is negatively charged. When enough of an imbalance occurs between the two, a lightning strike occurs!
Today's Tennessee Weather 
It's an absolutely beautiful June day in Tennessee! Look for mostly sunny skies, low humidity, and highs in the low to mid 80s. Be sure and get outside if you can!
Tonight's Tennessee Weather 
It's the perfect night to step outside and admire that nearly-Full Moon and those starry skies! Look for pleasant overnight lows around 60 degrees for most of us.
Tomorrow's Tennessee Weather 
Winds switch back around from the south on Thursday. Those light southerly breezes will bring warmer temperatures and higher humidity levels. That extra warmth and humidity will bring a few passing clouds for most, while you folks in West Tennessee may even see an isolated afternoon shower or storm.
Drought Monitor
The drought monitor is updated each Thursday. The new update will be out tomorrow!
Weather SnapShots
This graphic shows the percentage of homes with the most (left) and least (right) air conditioners. With a major heat wave coming this week, Seattle folks are going to be rethinking that air conditioner. Temps will likely top 100 degrees there this week, which is quite unusual! This heat wave is expected to be historic. Sound familiar? It's because "historic" heat waves are becoming more and more common.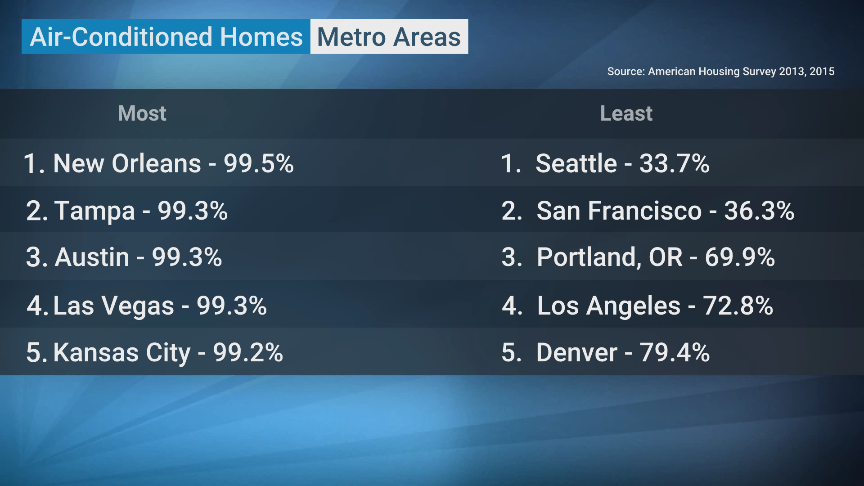 NASA Nerdology 
In June of 1915, NASA's predecessor, the National Advisory Committee for Aeronautics (NACA) hired their first employee, John Victory! Many comment that NACA had its first victory that year (ha). He helped develop working relationships with Congress, the military, and the aerospace industry during NACA's early years. I would love to have met this gentleman!
John F. Victory
1892-1974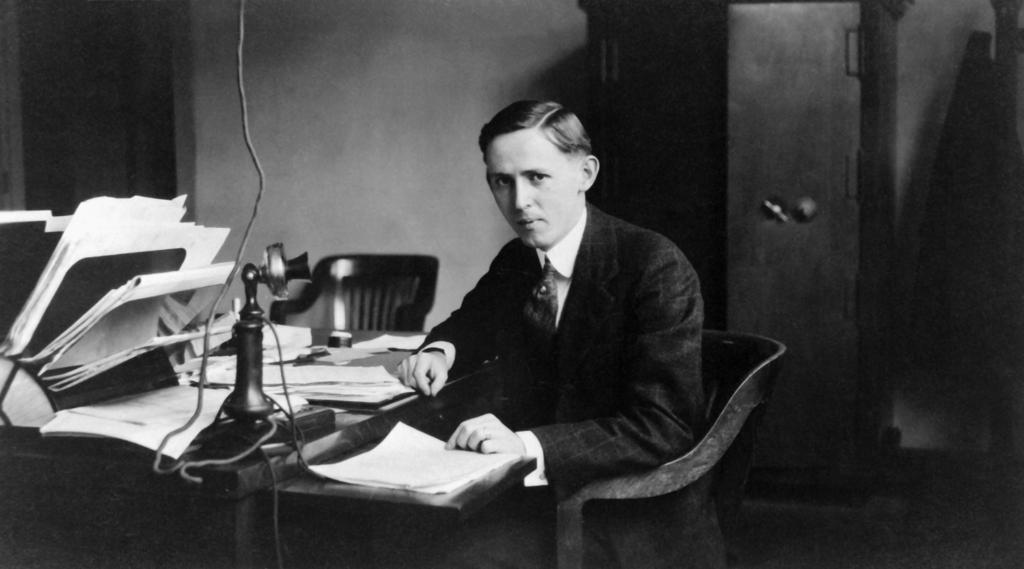 You all have a great day and keep lookin' up!
Note: To offer support to Meteorologist Mark and his educational outreach programs, please consider giving via https://www.paypal.com/paypalme/meteorologistmark. If you can't give, no worries! Just keep following and tell your friends!
Please feel free to "Follow" me on Social Media!
Facebook @meteorologistmark
Twitter @meteo_mark
Instagram @MeteorologistMark