Weather Headlines 
Thunderstorms with heavy rainfall likely this afternoon and evening
A very nice holiday weekend ahead!
Tracking Tropical Storm Elsa toward the Gulf
Meteorologist Mark's Wx Vlog 
Seven-Day Forecast
Daily Forecast 
Today: Mostly cloudy, with scattered showers and thunderstorms likely by afternoon. Heavy rainfall is possible.
Friday: Some mainly morning showers, with skies becoming partly cloudy as we go through the day.
Saturday & Sunday: Mostly sunny and very nice! Low humidity.
Monday: Partly cloudy and a bit more humid.
Tuesday: Partly cloudy, with a chance for an afternoon shower or thunderstorm.
Wednesday: Mostly cloudy, with scattered showers and thunderstorms looking likley.
Hay Weather Forecast
Showers have struggled to develop this morning, but that will change by this afternoon!
Forecast Discussion
The holiday weekend is looking great! I can't remember the last time we will have had weather this nice for the Fourth!
I'll be tracking Tropical Storm Elsa. That system could bring us increased rain chances by the middle and end of next week.
Meteorologist Mark's Wx Concerns
Any storm that develops today could be strong, with gusty winds, cloud-to-ground lightning and very heavy rainfall. Please be careful if you encounter one of these torrential rainfall downpours. Flash flooding is a possibility both today and tonight. Remember, never drive across a flooded roadway.
Almanac for Yesterday
Tropics 
Tropical Storm Elsa is the earliest-known fifth named storm on record in the Atlantic basin in the satellite era (since 1966). This breaks the old record held by Edouard on July 6, 2020.
The concern is that forecast path, taking it to the southern Gulf by Monday night. If this path holds true, folks on the Gulf Coast are going to need to pay close attention to this, as well as anyone with travel plans that direction next week. And, of course, whenever a storm gets in the Gulf and moves northward, there could be impacts to our forecast. Stay tuned.
Sun & The Moon
Planting by the Moon 
On This Day in Wx History
2012- Nashville's high temperature reaches 105 degrees, giving the city four straight days of 105+ degree readings for the first time in history.
Yesterday's National Temperature Extremes
High:  114° at Omak & Richland, Washington and Death Valley, California
Low:   33° at Peter Sinks, Utah 
Thirsty Thursday
75% of the human brain is water and 75% of a living tree is water.
Makes ya wonder what Nature is trying to tell us. (haha)
Today's Tennessee Weather 
A cold frontal passage will bring near 100% chances for rain and thunderstorms across the state today. Some of the thunderstorms could be strong, and some of that rainfall could be heavy. A flash flood watch is in effect for East Tennessee for today and tonight. Be careful for sudden, torrential downpours statewide. Clouds and rain will keep temperatures in the 80s.
Tonight's Tennessee Weather 
Showers and thunderstorms will continue to be likely into the night. Some of the rainfall could be heavy. Overnight low temperatures will be near 70 degrees statewide.
Tomorrow's Tennessee Weather 
There will be some showers and thundershowers lingering behind the cold front on Friday. Drier air will move in during the day from the northwest, giving folks across the northern West and Middle Tennessee, including Nashville, more sunshine than the rest of us may see. Cooler air from northerly breezes will keep temps around 80 degrees for afternoon highs.
Drought Monitor
The drought monitor is updated each Thursday.
Weather SnapShots
I took this picture as I came home from teaching last night. I added the arrows to show the updraft and downdraft. See the shower below the downdraft? Isn't this stuff cool?
NASA Nerdology 
Yesterday was Asteroid Day! Earlier this year, NASA's OSIRIS-REx spacecraft said goodbye to the asteroid named Bennu, after two years of studying the asteroid's rocky terrain. This photo was the last look OSIRIS-REx took of Bennu before beginning its long journey back to Earth.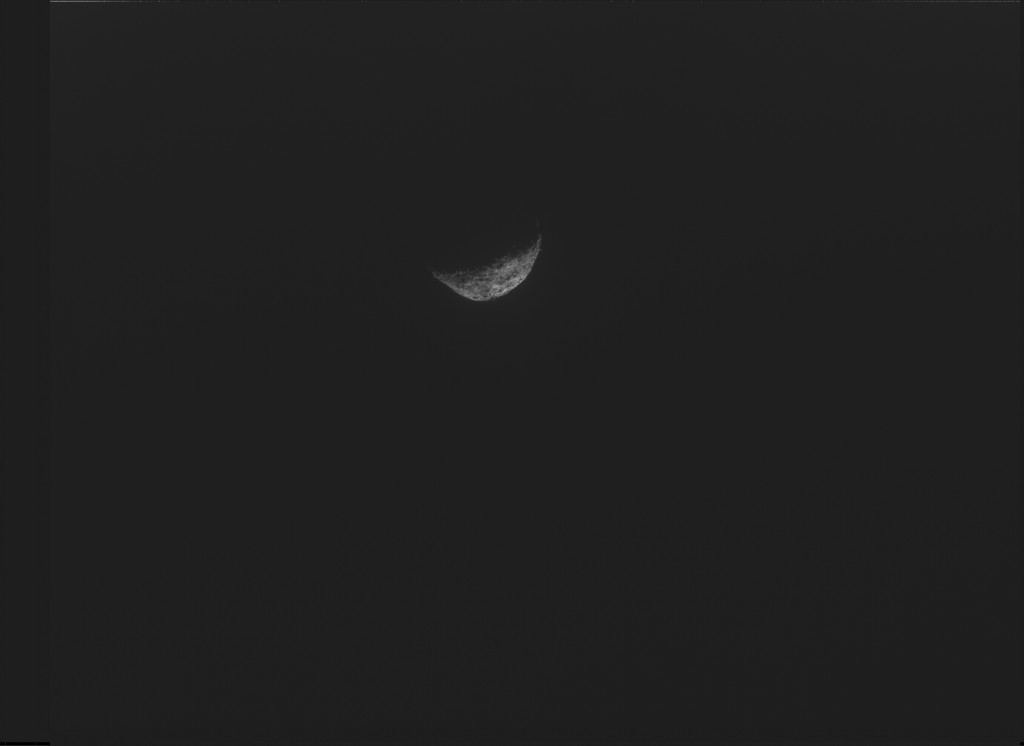 You all have a great day and keep lookin' up!
Note: To offer support to Meteorologist Mark and his educational outreach programs, please consider giving via https://www.paypal.com/paypalme/meteorologistmark. If you can't give, no worries! Just keep following and tell your friends!
Please feel free to "Follow" me on Social Media!
Facebook @meteorologistmark
Twitter @meteo_mark
Instagram @MeteorologistMark