Weather Headlines 
Hot and humid weather has settled in
Afternoon and evening storm chances with us every day
Watching Tropical Storm Elsa in the Gulf
Meteorologist Mark's Wx Vlog 
Seven-Day Forecast
Daily Forecast 
Today: Mostly sunny. A slight chance for an afternoon/evening shower or storm.
Wednesday – Monday: Partly to mostly sunny. Warm and humid conditions will lead to scattered afternoon/evening showers or thunderstorms each day.
Hay Weather Forecast
Rain chances each day are greatest in the afternoon/evening and lowest at night and in the early morning hours. After today, look for 50% rain chances each afternoon/evening.
Meteorologist Mark's Wx Concerns
Almanac for Yesterday
Tropics 
Tropical Storm Elsa is currently moving through the Florida Straits with gusty winds and heavy rainfall. The storm will now begin setting its sights on the western peninsula of the Sunshine State. The map below shows the expected rainfall from the storm. I feel like we've been tracking this storm for weeks! (ha)
As we get into the late hours of tonight, Elsa will be approaching the coastline and getting ready for landfall. The storm is expected to be a tropical storm at landfall, but it's not out of the question that it could become a low-end hurricane. The storm will quickly weaken after landfall and move up the Southeast coast. Gusty winds and heavy rainfall will always be the main threats with this storm.
Notice that the panhandle region is safe, as are all points west of there. Just be mindful of dangerous rip currents in the water. Those are going to be deadly serious. Stay out of the water.
Sun & The Moon
Planting by the Moon 
On This Day in Wx History
1893 – A violent tornado killed 71 persons on its forty-mile track across northwestern Iowa. Forty-nine persons were killed around Pomeroy, where eighty percent of the buildings were destroyed, with most leveled to the ground. Photos showed most of the town without a wall or tree left standing.
Yesterday's National Temperature Extremes
High:  120° at Death Valley, California
Low:   32° at Wolcott, Colorado 
Twister Tuesday
In April of 2020, a tornado destroyed this Mississippi home. Notice the roof is gone and windows are shattered. Oh yeah, you may also notice the pound cake left untouched on the counter. Strange, to say the least!
Today's Tennessee Weather 
It's a hot and humid Tuesday across Tennessee! The humidity will cause those afternoon highs to feel several degrees warmer than that. That heat and humidity could lead to an isolated afternoon or evening shower or thunderstorm.
Tonight's Tennessee Weather 
A partly cloudy and muggy night awaits us tonight. An isolated shower or storm can't be ruled out in the early evening hours, but much of the night will just be very warm and rain-free.
Tomorrow's Tennessee Weather 
Afternoon and evening shower and thunderstorm chances increase to near 50% for Wednesday. Otherwise, skies will be partly cloudy. A few more clouds in the sky will keep high temps in the mid to upper 80s. Keep in mind that any storm that develops this time of year could contain gusty winds, cloud-to-ground lightning and brief, heavy downpours.
Drought Monitor
The drought monitor is updated each Thursday.
Weather SnapShots
Charles Peek (@CharlesPeekWX) took this picture at Fort Myers, Florida yesterday. All was certainly beautiful ahead of Tropical Storm Elsa's arrival! More often than not, the day or two before a tropical system arrives features some of the most beautiful weather you ever have. The calm before the storm, indeed.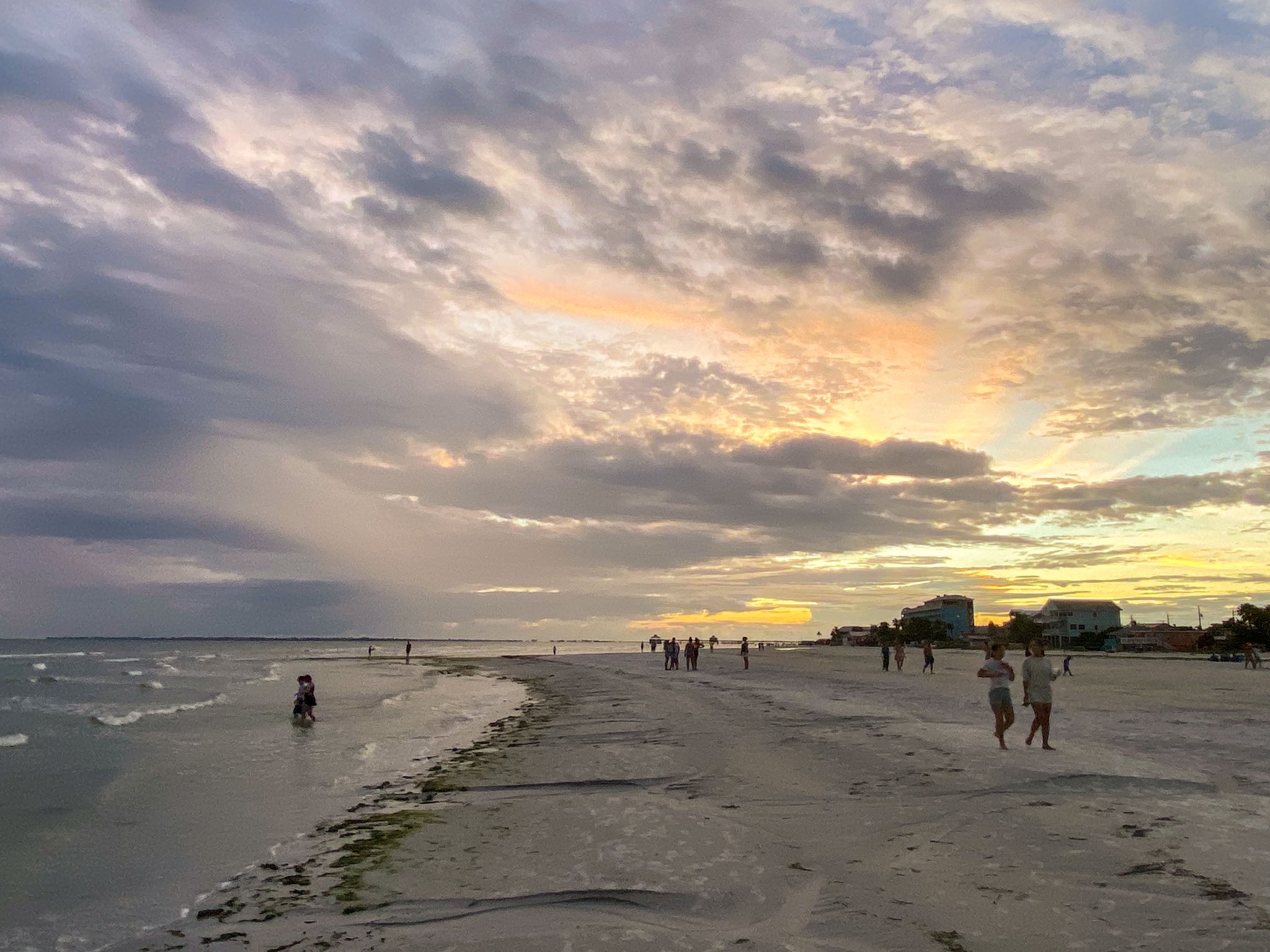 NASA Nerdology
Due to Tropical Storm Elsa, Crew Dragon will not be returning to Earth today, as was previously planned. Splashdown is now scheduled for July 8. The Dragon will return with 5,000 pounds of research and cargo.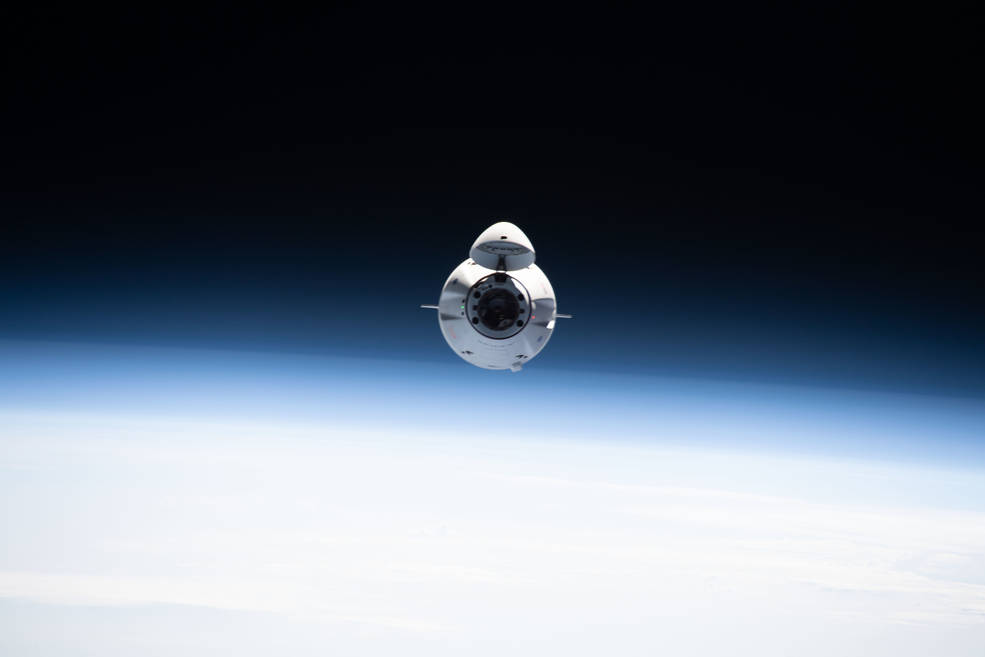 You all have a great day and keep lookin' up!
Note: To offer support to Meteorologist Mark and his educational outreach programs, please consider giving via https://www.paypal.com/paypalme/meteorologistmark. If you can't give, no worries! Just keep following and tell your friends!
Please feel free to "Follow" me on Social Media!
Facebook @meteorologistmark
Twitter @meteo_mark
Instagram @MeteorologistMark