MM News
I'm at Rock 93.7 in Cookeville this morning recording an ad for the Bigfoot festival coming on October 16th! The station reached out and invited me and is doing this for free, since the festival is a charity event. Fore more info on that festival, please visit our website at https://ucbigfoot.com/
Weather Headlines 
Chances for storms each day
Very warm & humid wx here to stay a while
Tracking Elsa
Meteorologist Mark's Wx Vlog 
Unavailable today.
Seven-Day Forecast
Daily Forecast 
Today & Tomorrow: Partly to mostly cloudy skies, with scattered showers and thunderstorms, especially in the afternoon and evening hours.
Friday – Tuesday: Partly to mostly sunny, with scattered mainly afternoon and evening showers and thunderstorms.
Hay Weather Forecast
The greatest rain chances come in the afternoon and evening. The lowest rain chances come in the overnight and early morning hours of each day.
Forecast Discussion
There are indications that a complex of storms may drop in on us Friday morning from the northwest. I'll keep an eye on this and see if that continues to look possible as we get closer to Friday.
Meteorologist Mark's Wx Concerns
Just keep in mind that any storm that develops could be strong, with gusty winds, cloud-to-ground lightning, and brief, heavy downpours.
Almanac for Yesterday
Tropics 
Elsa will make landfall this morning as a strong tropical storm in the northern part of Florida's west coast. The storm struggled overnight and practically fell apart, after briefly reaching hurricane strength Tuesday evening. The system will bring heavy rain and gusty winds along its path.
The forecast accuracy for this storm has been very impressive, especially considering that long-range tropical forecasting is some of the most challenging in the business.
Sun & The Moon
Planting by the Moon 
5th – 7th Poor days for planting, seeds tend to rot in ground.
8th – 9th Plant seedbeds and flower gardens. First day is a good day for transplanting. First day is also most fruitful day for planting root crops. Second day is most favorable for corn, cotton, okra, beans, peppers, eggplant, and other aboveground crops
10th – 14th A most barren period. Kill plant pests and do general farm work.
15th – 16th Sow grains and forage crops. Plant flowers. Favorable for planting peas, beans, tomatoes, and other fall crops bearing aboveground.
17th – 18th Start seedbeds. Extra good for fall cabbage, lettuce, cauliflower, mustard greens, and other leafy vegetables. Good for any aboveground crop that can be planted now.
19th – 20th Barren days, neither plant nor sow.
21st – 22nd Any aboveground crops that can be planted now will do well.
23rd – 24th Good days for killing weeds, briars, and other plant pests. Poor for planting.
25th – 27th Set strawberry plants. Good days for transplanting. Good days for planting beets, carrots, radishes, salsify, turnips, peanuts, and other root crops. Also good for vine crops.
28th – 29th A barren period.
On This Day in Wx History
1915 – A severe wind and thunderstorm caused heavy damage and 38 deaths in and near Cincinnati, Ohio. Many older buildings were demolished. The steamship Dick Fulton was overturned.
Yesterday's National Temperature Extremes
High:  124° at Death Valley, California
Low:   31° at Peter Sinks, Utah 
Wednesday Weather 101
There are very few instances in meteorology when we can say the word "always." Describing why the wind blows is one of those instances! Winds always blow from high to low pressure areas. Hopefully, the diagram below helps!
The atmosphere is heavy. That's right, with the help of gravity, all those layer of gasses above us are heavy and are pushing down on us all. When the air here at the surface rises, whether from heating or from being forced upward by a front, etc., the atmosphere isn't able to push down as hard and we call that "lower pressure." That rising air must be replaced, so air from surrounding areas rushes in. That air comes from areas of high pressure, where air is being forced to descend downward at a higher rate.
The Earth's surface is covered by alternating areas of high and low pressure. The strength of these areas determines just how hard the wind blows!
Today's Tennessee Weather 
A very warm and humid day is on tap for Tennessee. There will also be lots of clouds, especially in the middle and eastern sections of the state, due to Tropical Storm Elsa passing to the southeast. That warmth and humidity will likely lead to scattered showers and thunderstorms, especially by the afternoon. That storm coverage is expected to be about 50%. Afternoon high temps should climb into the mid to upper 80s.
Tonight's Tennessee Weather 
Most of our evening showers and storms should dissipate by midnight, leaving us with a partly to mostly cloudy and muggy night. Overnight lows should drop to around 70 degrees statewide.
Tomorrow's Tennessee Weather 
Thursday will be another warm and humid day that will likely lead to scattered afternoon and evening showers and thunderstorms. Otherwise, look for partly to mostly cloudy skies and highs in the mid to upper 80s, except on the plateau and upper East Tennessee, where more clouds and slightly higher rain chances will keep high temps in the lower 80s.
Drought Monitor
The drought monitor is updated each Thursday.
Weather SnapShots
Ron Sims (@simsron) took this picture of Mount Rainier from one of the City of Seattle's parks in South Seattle yesterday. What a view!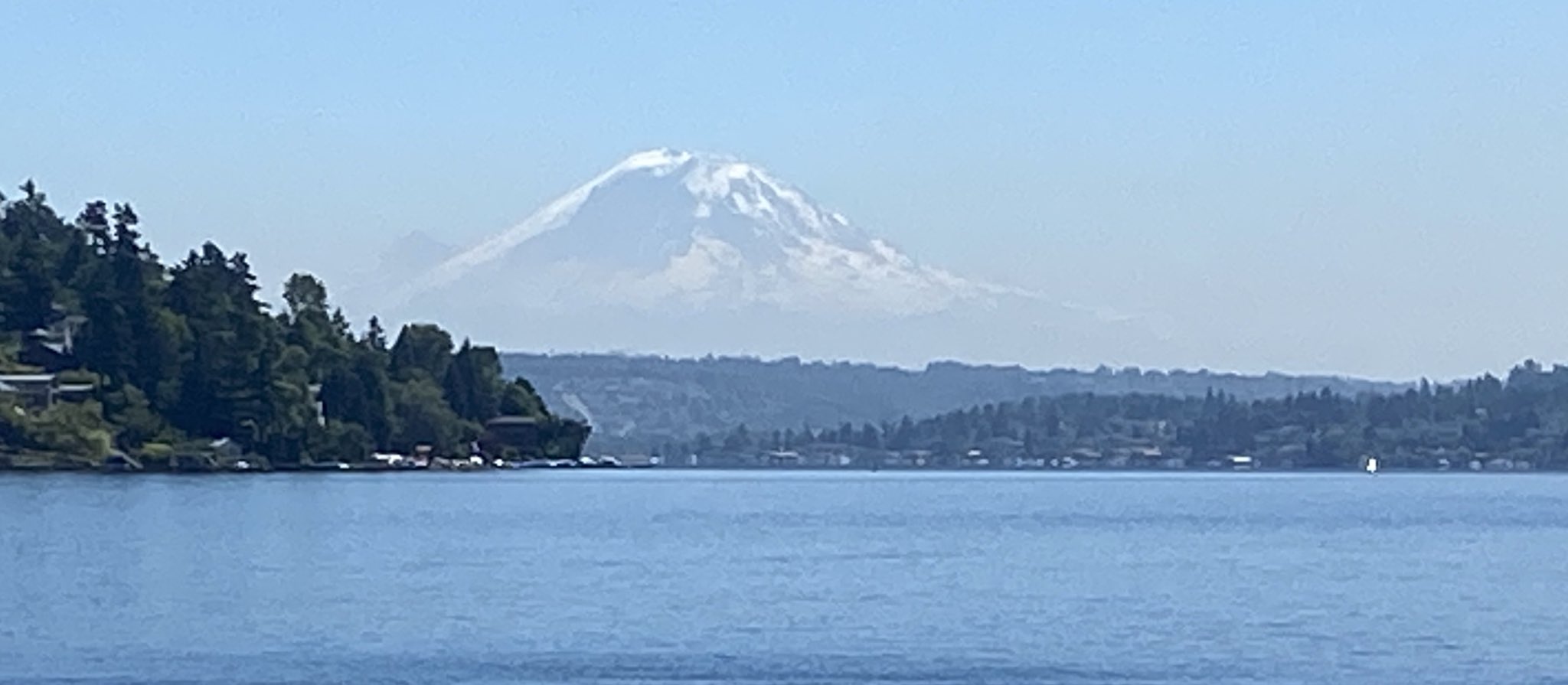 NASA Nerdology 
This photo was taken 15 years ago this week, as STS-121 Discovery was about to dock with the International Space Station.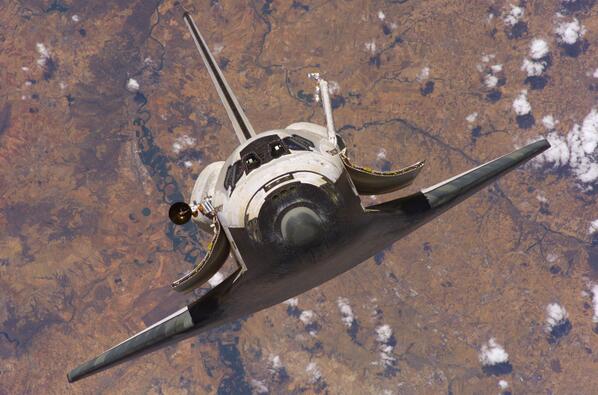 You all have a great day and keep lookin' up!
Note: To offer support to Meteorologist Mark and his educational outreach programs, please consider giving via https://www.paypal.com/paypalme/meteorologistmark. If you can't give, no worries! Just keep following and tell your friends!
Please feel free to "Follow" me on Social Media!
Facebook @meteorologistmark
Twitter @meteo_mark
Instagram @MeteorologistMark