MM News
Mark your calendars for July 27 at 4:00! That will be the next Meteorologist Mark science class for kids! The topic this month will be flooding. Registration is required and I'll have that sign-up sheet available soon! The class is sponsored by and held at TCAT. To support the educational outreach programs of MM or the maintenance of this site, find the donate button on this page or scroll to the bottom of this page for the Paypal link. Thank you!
Radar & Weather Alerts (New!)
https://www.wunderground.com/maps/radar/current/bwg
Weather alerts can be found here:
https://www.wunderground.com/wundermap
Weather Headlines 
Dodging storms
Be careful around that lightning
A wet pattern that's here to stay a while
Meteorologist Mark's Wx Vlog 
Seven-Day Forecast
Daily Forecast 
Today – Tuesday: Mostly cloudy, with scattered showers and thunderstorms likely.
Wednesday: Partly cloudy, with scattered mainly afternoon showers and thunderstorms.
Thursday: Partly cloudy, with just a chance for an afternoon/evening shower or storm.
Friday: Partly cloudy, with scattered mainly afternoon showers and thunderstorms.
Hay Weather Forecast
With rain chances high throughout our days, it's just hard to imagine getting much done in the hay field over the next few days. Not everyone will see rain, but that chance is high and present all day. Humidity levels will be super high, too.
By Wednesday, we go back to the typical afternoon storm chances. That pattern sticks with us through Friday.
Meteorologist Mark's Wx Concerns
Widespread severe weather is not expected over the next seven days, but any storm that develops will be capable of producing very gusty winds (briefly damaging?), deadly cloud-to-ground lightning, and torrential rainfall.
Be very careful around that lightning! If you can hear thunder, you're close enough to lightning to need to take shelter.
Almanac for Yesterday
Look at today's record low at the bottom of the image!
Tropics 
No tropical activity is expected for the next five days.
Sun & The Moon
Planting by the Moon 
10th – 14th A most barren period. Kill plant pests and do general farm work.
15th – 16th Sow grains and forage crops. Plant flowers. Favorable for planting peas, beans, tomatoes, and other fall crops bearing aboveground.
17th – 18th Start seedbeds. Extra good for fall cabbage, lettuce, cauliflower, mustard greens, and other leafy vegetables. Good for any aboveground crop that can be planted now.
19th – 20th Barren days, neither plant nor sow.
21st – 22nd Any aboveground crops that can be planted now will do well.
23rd – 24th Good days for killing weeds, briars, and other plant pests. Poor for planting.
25th – 27th Set strawberry plants. Good days for transplanting. Good days for planting beets, carrots, radishes, salsify, turnips, peanuts, and other root crops. Also good for vine crops.
28th – 29th A barren period.
On This Day in Wx History
1961- Temperature at Crossville falls to 46, setting a low mark for July.
Yesterday's National Temperature Extremes
High:  130° at Death Valley, California
Low:   31° at Sand Creek Station & Fort Rock, Oregon and at Watton, Shingleton, & Rapid River, Michigan (Yes, Michigan!) 
Saturday Silliness
Today's Tennessee Weather 
Showers and thunderstorms are expected statewide today. Not everyone will see them, but the chance is 50-70% all across our Volunteer State. Clouds and precip will hold temps in the 80s. The humidity will make it feel much warmer.
Drought Monitor
The drought monitor is updated each Thursday.
Weather SnapShots
A beautiful sunset picture taken by the National Weather Service in Goodland, Kansas yesterday evening. It looks like a big fire on the horizon but that's just the harmless sunset.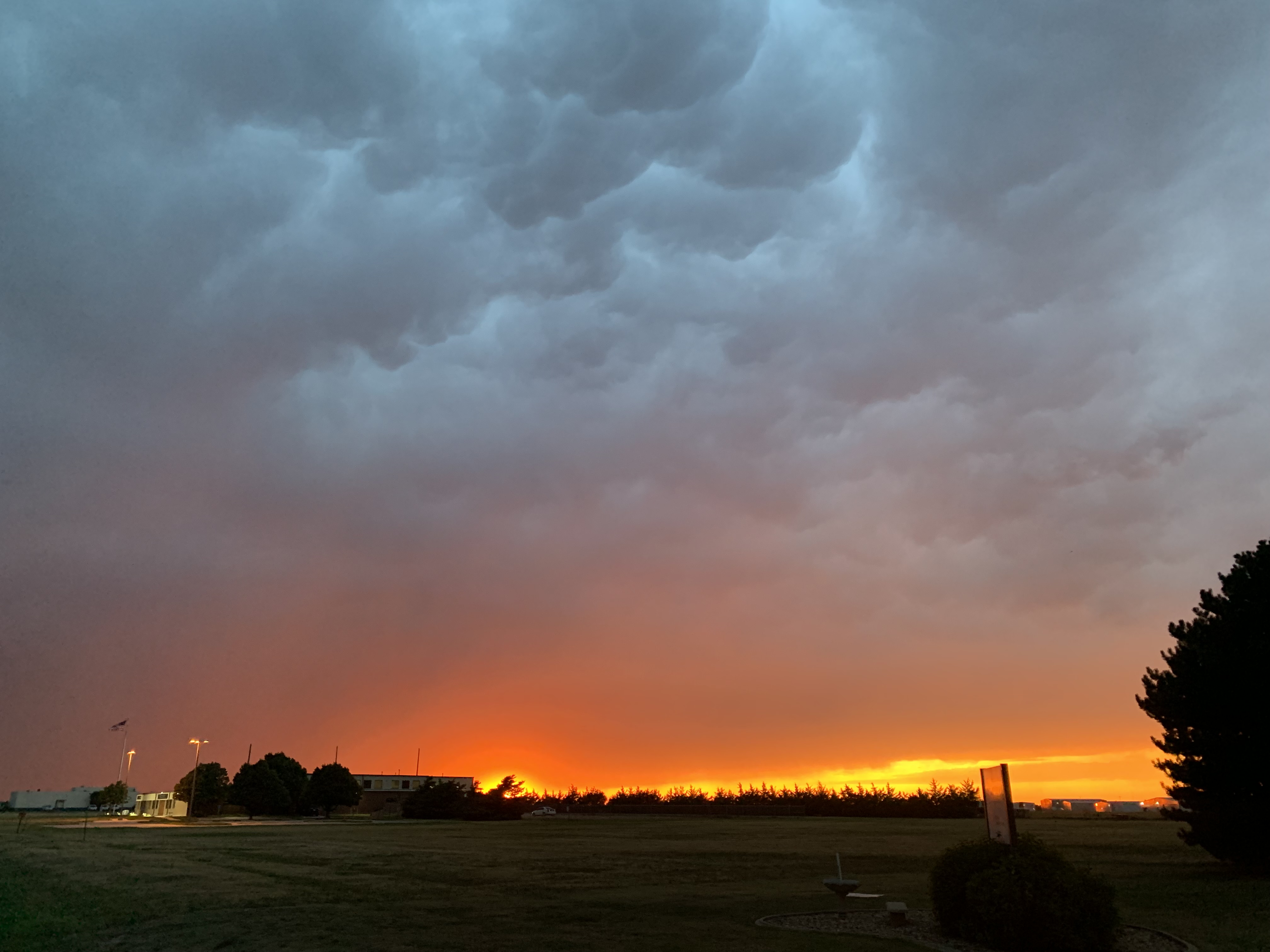 NASA Nerdology 
This image, taken during this week in 2001 by Hubble telescope, is of Hoag's Object, the yellow galaxy at the center of a ring of hot, blue stars. If you look at the 1 o'clock position in the dark space between, you can see a similar, more distant galaxy. Quite beautiful, isn't it?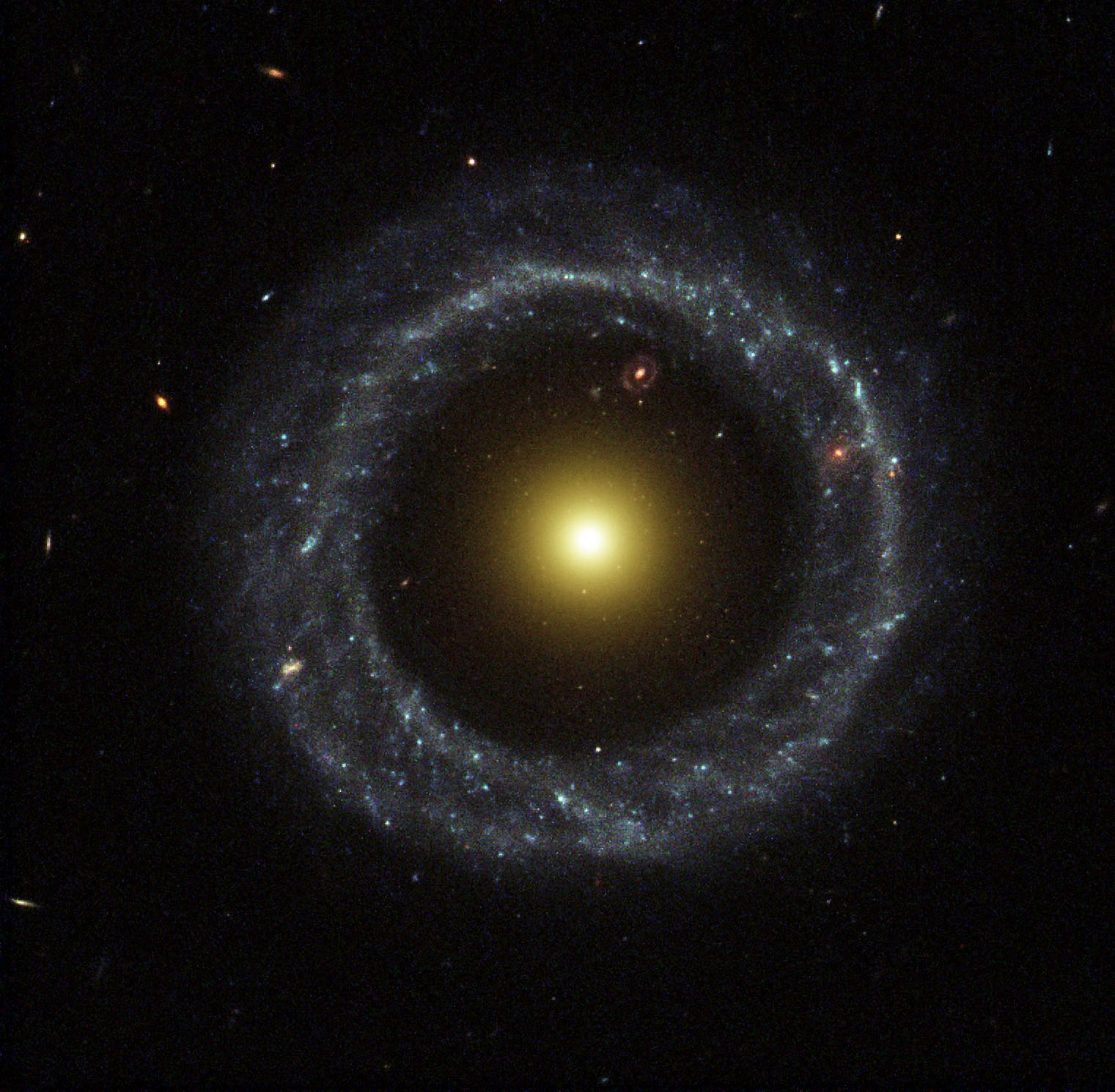 You all have a great day and keep lookin' up!
Note: To offer support to Meteorologist Mark and his educational outreach programs, please consider giving via  https://www.paypal.com/paypalme/meteorologistmark. If you can't give, no worries! Just keep following and tell your friends! 
Please feel free to "Follow" me on Social Media!
Facebook @meteorologistmark
Twitter @meteo_mark
Instagram @MeteorologistMark