MM News
Mark your calendars for July 27 at 4:00! That will be the next Meteorologist Mark science class for kids! The topic this month will be flooding. Registration is required and that sign-up sheet can be found at https://docs.google.com/forms/d/e/1FAIpQLSfV5IY9mADWj0XfnXO1YYJKjOP5QLjurGJKUTZI3vUZMRr5Jw/viewform. The class is sponsored by TCAT. To support the educational outreach programs of MM or the maintenance of this site, find the donate button on this page or scroll to the bottom of this page for the Paypal link. Thank you!
Radar & Wx Alerts Link (New!) 
Radar can be found here:
https://www.wunderground.com/maps/radar/current/bwg
Weather alerts can be found here:
https://www.wunderground.com/wundermap
Weather Headlines 
A stormy and unsettled pattern continues
Turning drier mid to late week
Increasing rain chances possible again for the weekend (monitoring)
Meteorologist Mark's Wx Vlog 
Seven-Day Forecast
Daily Forecast 
Today & Tomorrow: Mostly cloudy, with scattered showers and thunderstorms likely. Some of the storms could be strong.
Wednesday – Thursday: Partly cloudy. Lower rain chances, with slight chances for a shower or storm in the afternoon/evening.
Friday: Partly cloudy, with scattered mainly afternoon/evening showers and thunderstorms.
Saturday & Sunday: Mostly cloudy, with scattered showers and thunderstorms likely (as it looks right now).
Hay Weather Forecast
I'll keep an eye on next weekend. A stalled front could bring us lots of rain, OR it could slip to our north or south, which would focus the rain to our north or south. I'll keep an eye on it!
Meteorologist Mark's Wx Concerns
Widespread severe weather is not expected this week, but any storm that develops will be capable of producing very gusty winds (possibly damaging), deadly cloud-to-ground lightning, and torrential rainfall.
Be very careful around that lightning! If you can hear thunder, you're close enough to lightning to need to take shelter.
Almanac for Yesterday
Tropics 
The tropics are quiet and are expected to remain quiet for the next five days.
Sun & The Moon
Planting by the Moon 
12th – 14th A most barren period. Kill plant pests and do general farm work.
15th – 16th Sow grains and forage crops. Plant flowers. Favorable for planting peas, beans, tomatoes, and other fall crops bearing aboveground.
17th – 18th Start seedbeds. Extra good for fall cabbage, lettuce, cauliflower, mustard greens, and other leafy vegetables. Good for any aboveground crop that can be planted now.
19th – 20th Barren days, neither plant nor sow.
21st – 22nd Any aboveground crops that can be planted now will do well.
23rd – 24th Good days for killing weeds, briars, and other plant pests. Poor for planting.
25th – 27th Set strawberry plants. Good days for transplanting. Good days for planting beets, carrots, radishes, salsify, turnips, peanuts, and other root crops. Also good for vine crops.
28th – 29th A barren period.
On This Day in Wx History
1914- Byrdstown sets a record high with 101 degrees.
1980- Temperature at Livingston reaches 108, setting an all-time record high.
Yesterday's National Temperature Extremes
High:  128° at Death Valley, California
Low:   29° at Peter Sinks, Utah 
Monday Sun Day
If you were to fill a hollow Sun with spherical Earths, somewhere around 960,000 would fit inside. However, if you squashed those Earths to ensure there was no wasted space then you could fit 1,300,000 Earths inside the Sun. The surface area of the Sun is 11,990 times that of Earth!
Today's Tennessee Weather 
Rain chances are high statewide today, with a very unsettled environment in place. Scattered showers and thunderstorms will be likely for everyone today, especially in the afternoon and evening hours. Some of those storms could be strong, with gusty winds, cloud-to-ground lightning, and heavy rainfall. Cloudy skies will keep temps in the low to mid 80s.
Tonight's Tennessee Weather 
Scattered showers and thunderstorms remain likely overnight. Cloud cover and high humidity will lead to a warm and muggy night, with lows near 70 degrees.
Tomorrow's Tennessee Weather 
One more day of high rain chances is in store for the state, with more scattered showers and thunderstorms likely. Once again, some of those storms could be strong, with gusty winds, cloud-to-ground lightning, and heavy rainfall. Afternoon highs will once again be in the low to mid 80s.
Drought Monitor
The drought monitor is updated each Thursday.
Weather SnapShots
@ddofinternet took this picture of a forest fire in Montana from the plane he was on Sunday. He counted about seven different fires. Drought and heat has been of historic proportions across much of the western US this summer.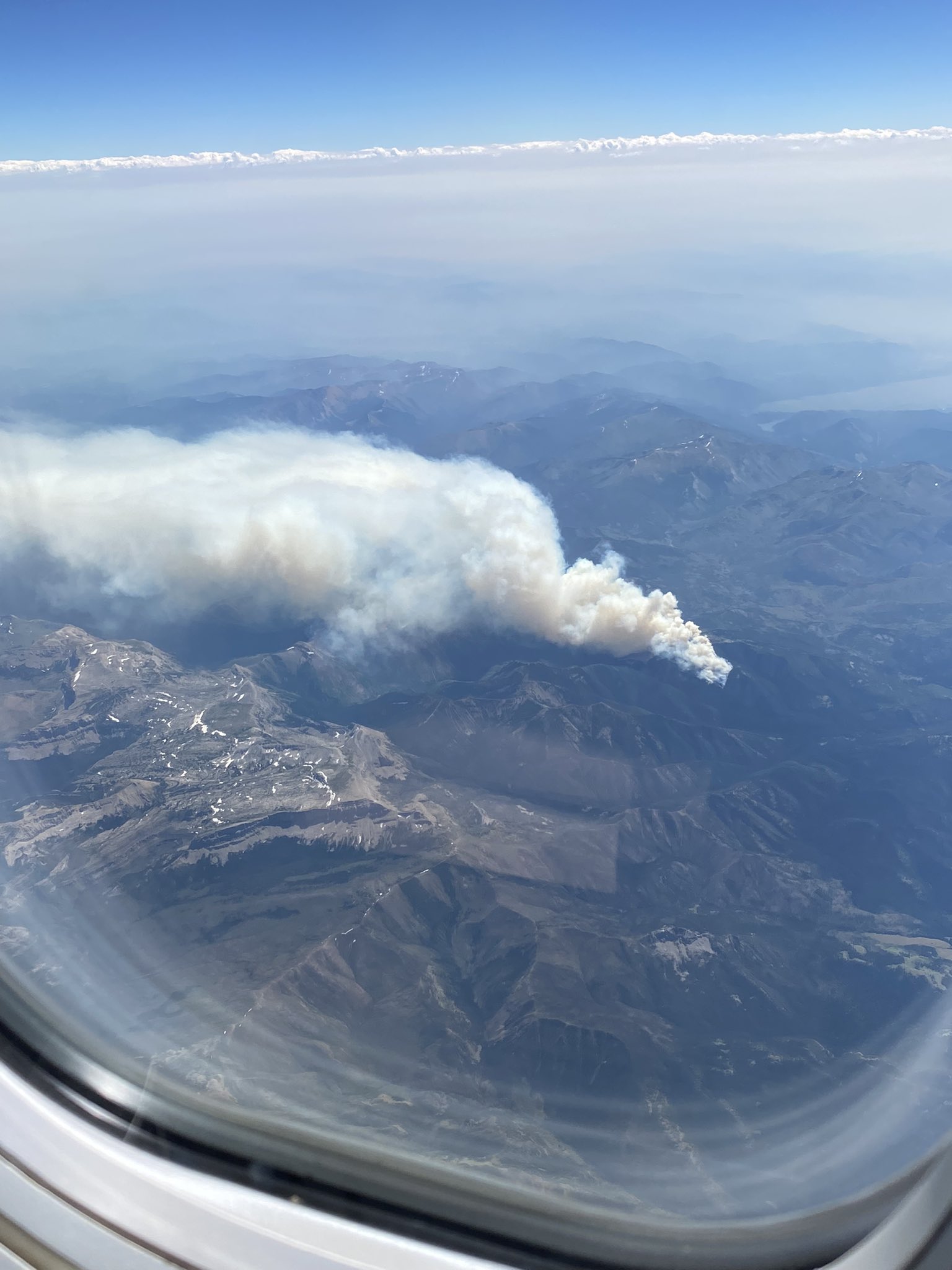 NASA Nerdology 
Billionaire Richard Branson went to space yesterday. It was a bit of a complicated maneuver, fit for a billionaire. The trip lasted eight minutes. It's not the first time a billionaire has gone to space, but it's the first time one went on their own plane.
Billionaire Jeff Bezos, of Blue Origin, is scheduled to take his own flight to space next week.
Space tourism has arrived, for better or worse…..
By the way, a seat on a future Virgin Galactic flight will likely cost more than $250,000, but the exact number is not yet known. Total flight duration is about eight minutes.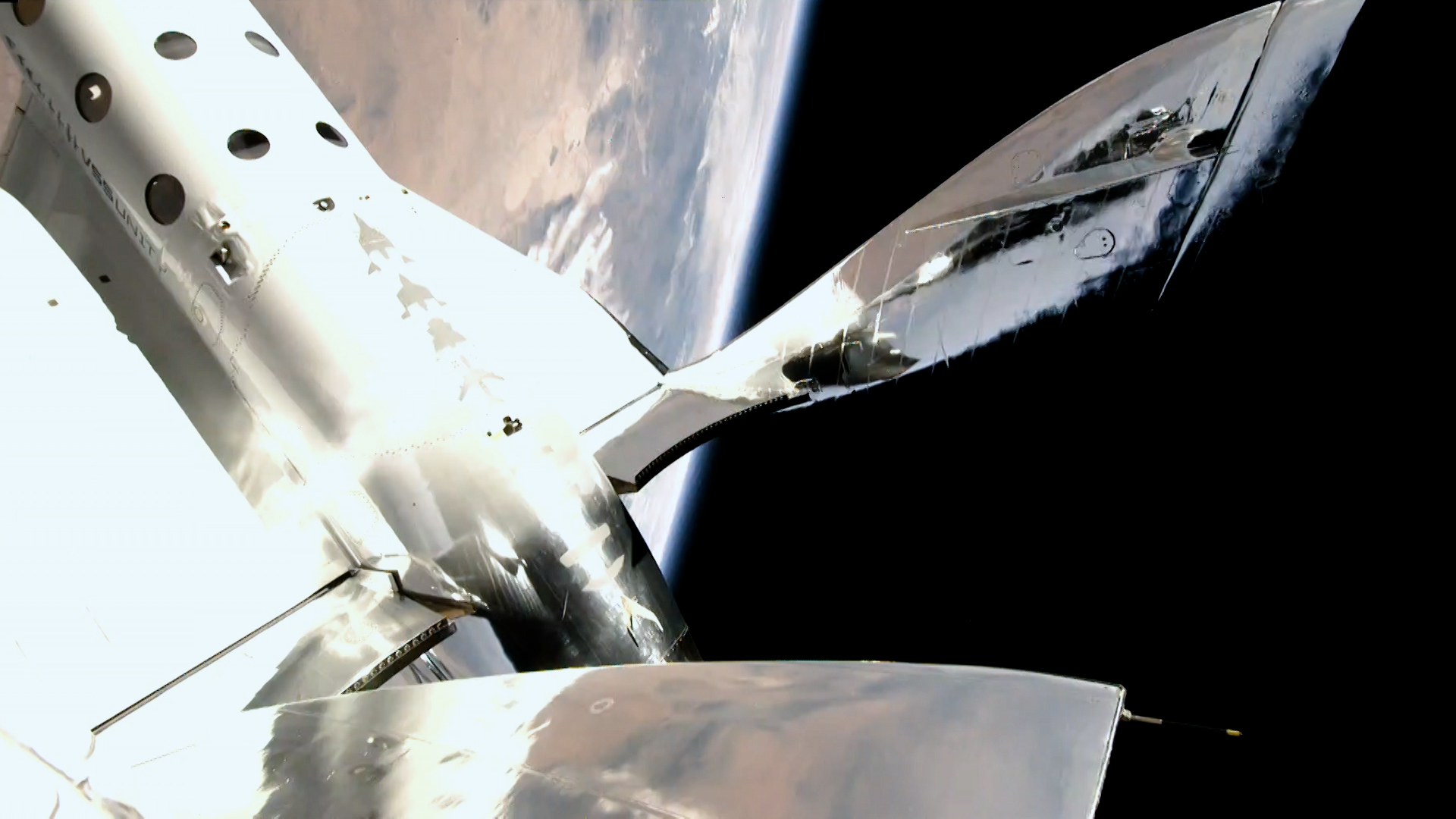 You all have a great day and keep lookin' up!
Note: To offer support to Meteorologist Mark and his educational outreach programs, please consider giving via https://www.paypal.com/paypalme/meteorologistmark. If you can't give, no worries! Just keep following and tell your friends!
Please feel free to "Follow" me on Social Media!
Facebook @meteorologistmark
Twitter @meteo_mark
Instagram @MeteorologistMark