MM News
Mark your calendars for July 27 at 4:00! That will be the next Meteorologist Mark science class for kids! The topic this month will be flooding. Registration is required and that sign-up sheet can be found at https://docs.google.com/forms/d/e/1FAIpQLSfV5IY9mADWj0XfnXO1YYJKjOP5QLjurGJKUTZI3vUZMRr5Jw/viewform. The class is sponsored by TCAT. To support the educational outreach programs of MM or the maintenance of this site, find the donate button on this page or scroll to the bottom of this page for the Paypal link. Thank you!
Radar & Wx Alerts Link (New!)
https://www.wunderground.com/maps/radar/current/bwg
Weather alerts can be found here:
https://www.wunderground.com/wundermap
Weather Headlines
Another day of showers and storms
Rain chances lower for mid to late week
Rain chances increase for the weekend
Meteorologist Mark's Wx Vlog 
Seven-Day Forecast
Daily Forecast
Today: Scattered showers and thunderstorms. Some storms could produce heavy rainfall.
Wednesday – Thursday: Partly cloudy, with a chance for an afternoon shower or storm.
Friday: Partly cloudy, with scattered afternoon/evening showers and storms.
Saturday – Monday: Scattered showers and thunderstorms are likely.
Hay Weather Forecast
Meteorologist Mark's Wx Concerns
Widespread severe weather is not expected this week, but any storm that develops will be capable of producing gusty winds, deadly cloud-to-ground lightning, and heavy rainfall.
Be very careful around that lightning! If you can hear thunder, you're close enough to be struck!
Almanac for Yesterday
Tropics
Shhhh…all is quiet.
Sun & The Moon
Planting by the Moon
12th – 14th A most barren period. Kill plant pests and do general farm work.
15th – 16th Sow grains and forage crops. Plant flowers. Favorable for planting peas, beans, tomatoes, and other fall crops bearing aboveground.
17th – 18th Start seedbeds. Extra good for fall cabbage, lettuce, cauliflower, mustard greens, and other leafy vegetables. Good for any aboveground crop that can be planted now.
19th – 20th Barren days, neither plant nor sow.
21st – 22nd Any aboveground crops that can be planted now will do well.
23rd – 24th Good days for killing weeds, briars, and other plant pests. Poor for planting.
25th – 27th Set strawberry plants. Good days for transplanting. Good days for planting beets, carrots, radishes, salsify, turnips, peanuts, and other root crops. Also good for vine crops.
28th – 29th A barren period.
On This Day in Wx History
2004- A wind gust of 67 mph is measured at the Nashville International Airport as an evening thunderstorm complex produces wind damage in every Middle Tennessee county.
Yesterday's National Temperature Extremes
High: 127° at both Death Valley & Stovepipe Wells, California
Low: 30° at Peter Sinks, Utah & Stanley, Idaho
Twister Tuesday
It may come as no surprise that the city with the most reported tornadoes in the US is Oklahoma City. What might surprise you is the number of those tornadoes. Since such record keeping began there in 1893, a total of 171 tornadoes have struck within the city limits!
Today's Tennessee Weather
Scattered showers and thunderstorms will be likely statewide today. Be careful around any lightning! Afternoon highs will climb into the low to mid 80s for most.
Tonight's Tennessee Weather
Showers and thunderstorms should end from west to east overnight, with all precip having cleared out of the state by Wednesday morning. Overnight lows will be warm and muggy and near 70 degrees.
Tomorrow's Tennessee Weather
Rain chances drop to around 30% across the area for Wednesday. That rain chance will come in the form of typical Tennessee summertime afternoon storms. Many of us should stay dry. Just be mindful of any storm if you have outdoor plans and be careful around any lightning. With lower rain chances, afternoon highs will be able to warm into the mid to upper 80s.
Drought Monitor
The drought monitor is updated each Thursday.
Weather SnapShots
Crystal-clear skies led to this beautiful shot of the Milky Way at Yosemite National Park last night. Photo by @redditSpacePorn via Twitter.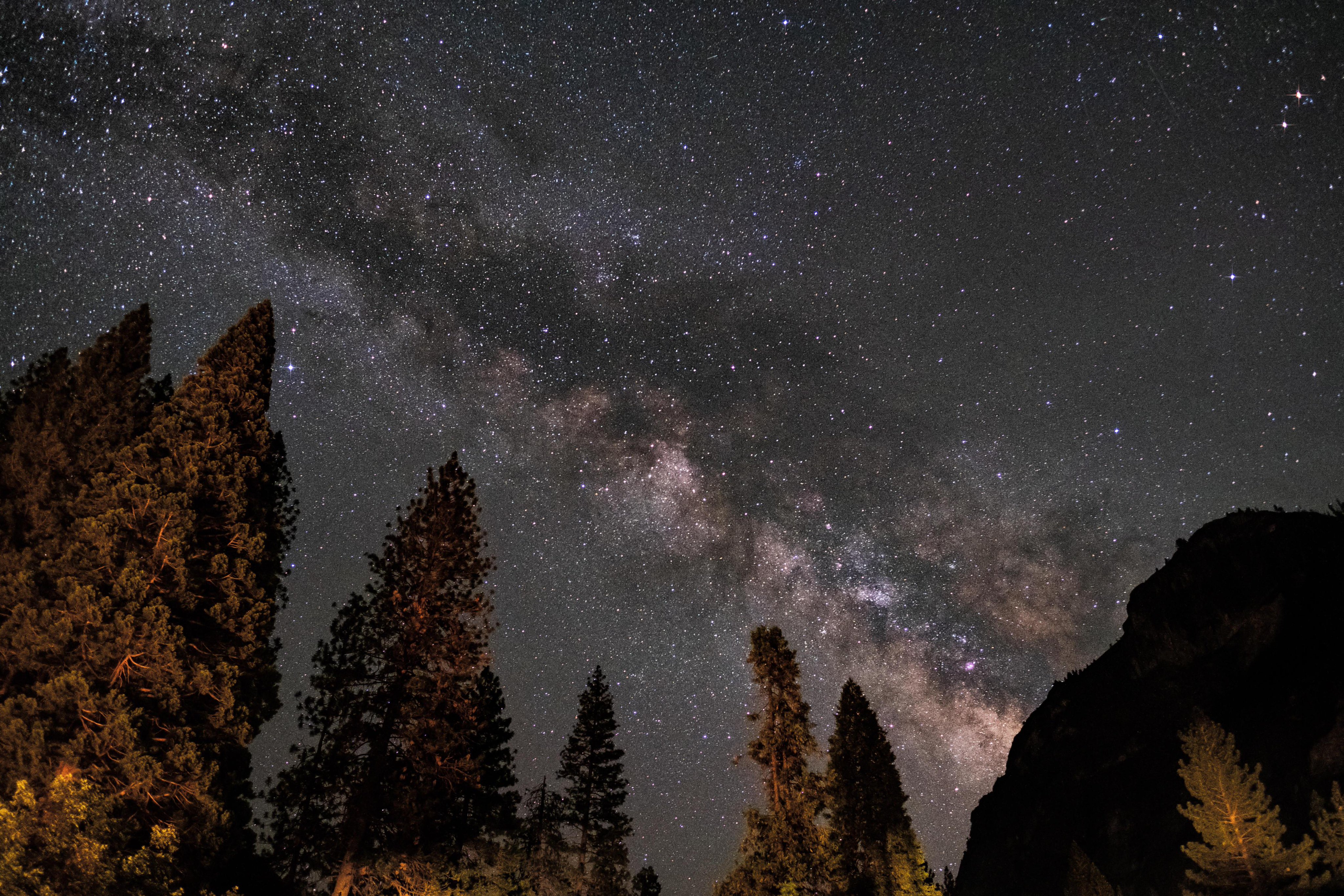 NASA Nerdology
Astronaut Harrison Schmitt is seen standing next to a large boulder on the lunar surface during the Apollo 17 mission. The photograph was taken by fellow crew member Eugene Cernan. These were the last two men to step foot on the moon. (1972)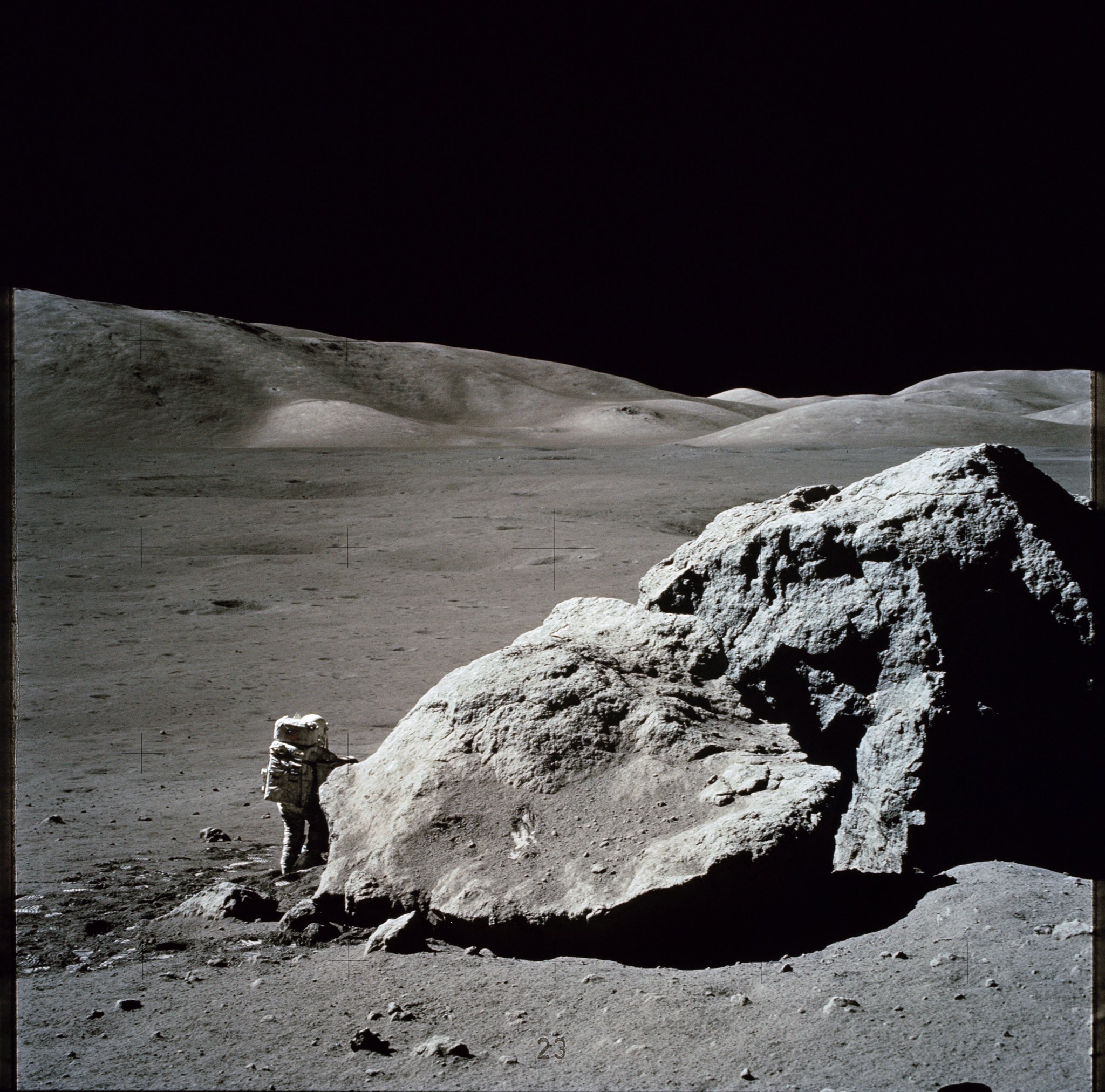 You all have a great day and keep lookin' up!
Note: To offer support to Meteorologist Mark and his educational outreach programs, please consider giving via https://www.paypal.com/paypalme/meteorologistmark. If you can't give, no worries! Just keep following and tell your friends!
Please feel free to "Follow" me on Social Media!
Facebook @meteorologistmark
Twitter @meteo_mark
Instagram @MeteorologistMark