MM News
Mark your calendars for July 27 at 4:00! That will be the next Meteorologist Mark science class for kids! The topic this month will be flooding. Registration is required and that sign-up sheet can be found at https://docs.google.com/forms/d/e/1FAIpQLSfV5IY9mADWj0XfnXO1YYJKjOP5QLjurGJKUTZI3vUZMRr5Jw/viewform. The class is sponsored by TCAT. To support the educational outreach programs of MM or the maintenance of this site, find the donate button on this page or scroll to the bottom of this page for the Paypal link. Thank you!
Radar & Wx Alerts Link (New!) 
https://www.wunderground.com/maps/radar/current/bwg
Weather alerts can be found here:
https://www.wunderground.com/wundermap
Weather Headlines 
Lower rain chances today and tomorrow
Increasing rain chances for Fri and the weekend
Meteorologist Mark's Wx Vlog 
Seven-Day Forecast
Daily Forecast 
Wednesday – Thursday: Partly cloudy, with a chance for an afternoon shower or storm.
Friday: Partly cloudy, with scattered afternoon/evening showers and storms.
Saturday – Monday: Scattered showers and thunderstorms are likely.
Tuesday: Partly cloudy, with scattered afternoon/evening showers and storms.
Hay Weather Forecast
Meteorologist Mark's Wx Concerns
Almanac for Yesterday
Tropics 
Shhhh….the tropics remain quiet.
Sun & The Moon
Planting by the Moon 
14th A most barren period. Kill plant pests and do general farm work.
15th – 16th Sow grains and forage crops. Plant flowers. Favorable for planting peas, beans, tomatoes, and other fall crops bearing aboveground.
17th – 18th Start seedbeds. Extra good for fall cabbage, lettuce, cauliflower, mustard greens, and other leafy vegetables. Good for any aboveground crop that can be planted now.
19th – 20th Barren days, neither plant nor sow.
21st – 22nd Any aboveground crops that can be planted now will do well.
23rd – 24th Good days for killing weeds, briars, and other plant pests. Poor for planting.
25th – 27th Set strawberry plants. Good days for transplanting. Good days for planting beets, carrots, radishes, salsify, turnips, peanuts, and other root crops. Also good for vine crops.
28th – 29th A barren period.
On This Day in Wx History
1998- A widespread severe weather outbreak strikes Middle Tennessee, with over six dozen reports of large hail, damaging winds, and two tornadoes. One of the tornadoes tracks for 11 miles across Pickett and Fentress Counties – the first tornado on record to occur in July in either county. Another tornado is captured on video by numerous residents as it moves through the Double Springs area just west of Cookeville. Hail up to the size of apples falls across Cookeville.
Yesterday's National Temperature Extremes
High:  121° at Death Valley, California
Low:   35° at Sand Creek Station, Oregon 
Wednesday Weather 101
In colder air, the molecules are more tightly packed. It's like in cold water, where molecules may become so tightly packed that we call it ice. In warmer air, the molecules are much more spaced apart. This causes cold air to be heavier than warmer air. Since gravity has a greater effect on heavier things (drop a bowling ball and a feather to prove! ha), colder air sinks toward the ground. The lighter, warmer air is able to rise. This is why cold air tends to sink, while warm air tends to rise.
Today's Tennessee Weather 
It's a warm and humid day across Tennessee. The warmth and humidity will lead to a few thunderstorms in the afternoon and early evening. That rain chance varies from 20% in the west to 30% in the east. Under partly to mostly sunny skies, afternoon highs will warm into the mid to upper 80s.
Tonight's Tennessee Weather 
After a few evening showers and thundershowers, skies should be clear to partly cloudy by midnight. Warm and humid overnight lows should fall to around 70 degrees statewide.
Tomorrow's Tennessee Weather 
Thursday is looking like a typical middle-of-July Tennessee day! Look for partly to mostly sunny skies and a chance for an afternoon or evening shower or thunderstorm. Most of us should stay dry but all of us will be humid. Afternoon high should climb into the mid to upper 80s, with many of our cities touching 90.
Drought Monitor
The drought monitor is updated each Thursday.
Weather SnapShots
A very photogenic tornado in the South Park Valley near Hartsel/Fairplay/Como, Colorado. The elevation is around 8,800 feet. Tornadoes here are very rare, but they are so beautiful when they do happen. At that altitude, the air is often drier and so there isn't much precip to hide the tornadoes. Photo by Raymond James.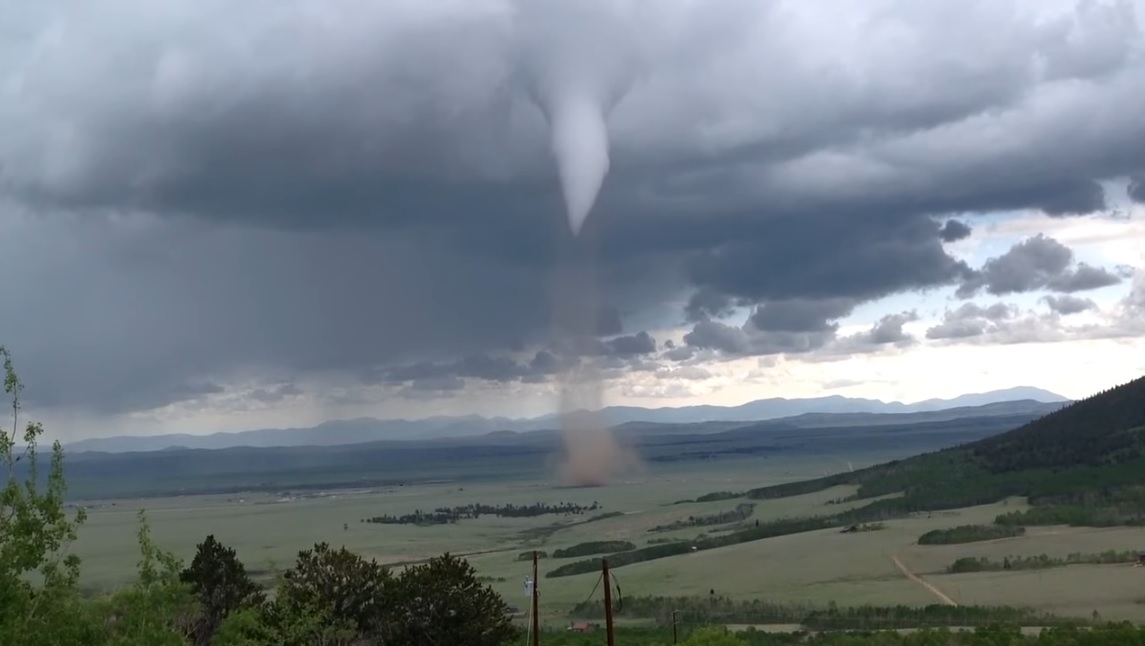 NASA Nerdology 
This photo was taken in July of 2015 by NASA's New Horizons spacecraft and prominently features Pluto's "heart," a 1,000-mile wide feature on its surface. The "heart" is a vast, million-square-mile nitrogen glacier.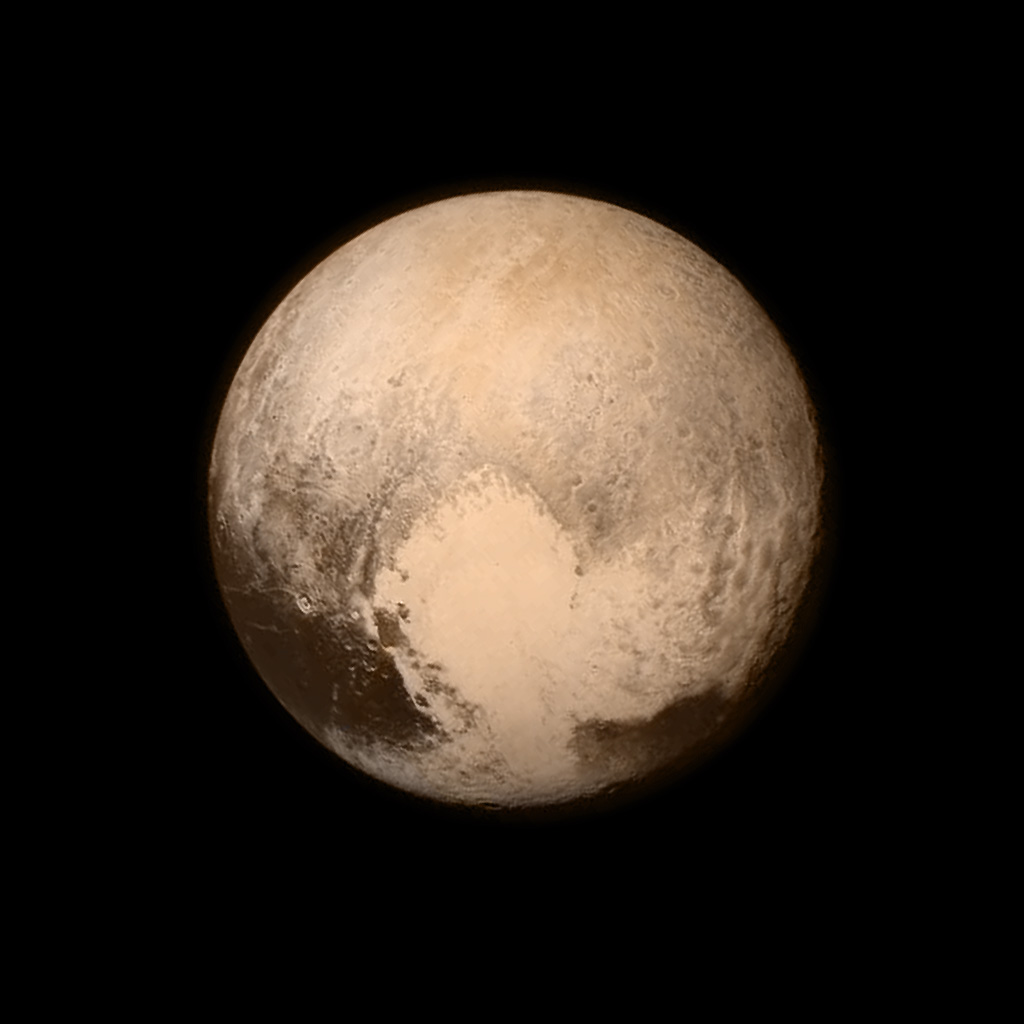 You all have a great day and keep lookin' up!
Note: To offer support to Meteorologist Mark and his educational outreach programs, please consider giving via https://www.paypal.com/paypalme/meteorologistmark. If you can't give, no worries! Just keep following and tell your friends!
Please feel free to "Follow" me on Social Media!
Facebook @meteorologistmark
Twitter @meteo_mark
Instagram @MeteorologistMark