MM News
Mark your calendars for July 27 at 4:00! That will be the next Meteorologist Mark science class for kids! The topic this month will be flooding. Registration is required and that sign-up sheet can be found at https://docs.google.com/forms/d/e/1FAIpQLSfV5IY9mADWj0XfnXO1YYJKjOP5QLjurGJKUTZI3vUZMRr5Jw/viewform. The class is sponsored by TCAT. To support the educational outreach programs of MM or the maintenance of this site, find the donate button on this page or scroll to the bottom of this page for the Paypal link. Thank you!
Radar & Wx Alerts Link (New!) 
https://www.wunderground.com/maps/radar/current/bwg
Weather alerts can be found here:
https://www.wunderground.com/wundermap
Weather Headlines 
Lower rain chances today
Higher rain chances tomorrow
Rain & storms likely for the weekend
Meteorologist Mark's Wx Vlog 
Seven-Day Forecast
Daily Forecast 
Today: Partly cloudy, with a chance for an afternoon shower or storm.
Friday: Partly cloudy, with scattered afternoon/evening showers and storms.
Saturday – Monday: Scattered showers and thunderstorms are likely.
Tuesday: Partly cloudy, with scattered afternoon/evening showers and storms.
Wednesday: Partly cloudy, with only a chance for an afternoon/evening shower or storms.
Hay Weather Forecast
The drier air that is here today was supposed to have arrived yesterday. However, that air was delayed and that led to more rain on the plateau than what was expected. Today, a drier atmosphere will suppress much of the storm development, with only one or two storms expected on the plateau today.
Rain chances increase again tomorrow and then really ramp up for he weekend. Right now, guidance is trending drier beyond Tuesday.
Forecast Discussion
Meteorologist Mark's Wx Concerns
Almanac for Yesterday
Tropics 
Shhhh….don't wake the tropics….or the puppy.
Sun & The Moon
Planting by the Moon 
15th – 16th Sow grains and forage crops. Plant flowers. Favorable for planting peas, beans, tomatoes, and other fall crops bearing aboveground.
17th – 18th Start seedbeds. Extra good for fall cabbage, lettuce, cauliflower, mustard greens, and other leafy vegetables. Good for any aboveground crop that can be planted now.
19th – 20th Barren days, neither plant nor sow.
21st – 22nd Any aboveground crops that can be planted now will do well.
23rd – 24th Good days for killing weeds, briars, and other plant pests. Poor for planting.
25th – 27th Set strawberry plants. Good days for transplanting. Good days for planting beets, carrots, radishes, salsify, turnips, peanuts, and other root crops. Also good for vine crops.
28th – 29th A barren period.
On This Day in Wx History
1983 – The Big Thompson Creek in Colorado flooded for the second time in seven years, claiming three lives, and filling the town of Estes Park with eight to ten feet of water.
Yesterday's National Temperature Extremes
High:  120° at Death Valley, California
Low:   30° at Big Piney, Wyoming  
Thirsty Thursday
Just 2% of the Earth's water is freshwater, but 1.6% of that is trapped in glaciers and polar ice caps. That leaves the entire world just 0.4% to survive on. The Earth's population is currently 7 billion.
Today's Tennessee Weather 
We can expect mostly sunny skies across the Volunteer State today, with afternoon high temps in the mid to upper 80s. Many of our larger cities will likely reach 90 degrees. Although humidity levels will be a bit lower today than yesterday, there will still be enough humidity to set off a couple of storms for the afternoon and early evening, but most of us stay dry.
Tonight's Tennessee Weather 
Skies should become mostly clear overnight, with low temps around 70 degrees for most. Higher humidity could lead to some patchy fog development, especially around waterways.
Tomorrow's Tennessee Weather 
Humidity increases on Friday. With temperatures in the mid to upper 80s, we will likely see the heat and humidity lead to scattered showers and thunderstorms by the afternoon. Some of those storms could produce heavy rainfall, deadly lightning, and gusty winds.
Drought Monitor
The drought map is updated each Thursday. Here's the latest update!
Weather SnapShots
Severe storms rocked parts of Iowa yesterday evening. This beast was caught by Melanie Metz (@MetzStormMedia) east of Lake City, Iowa.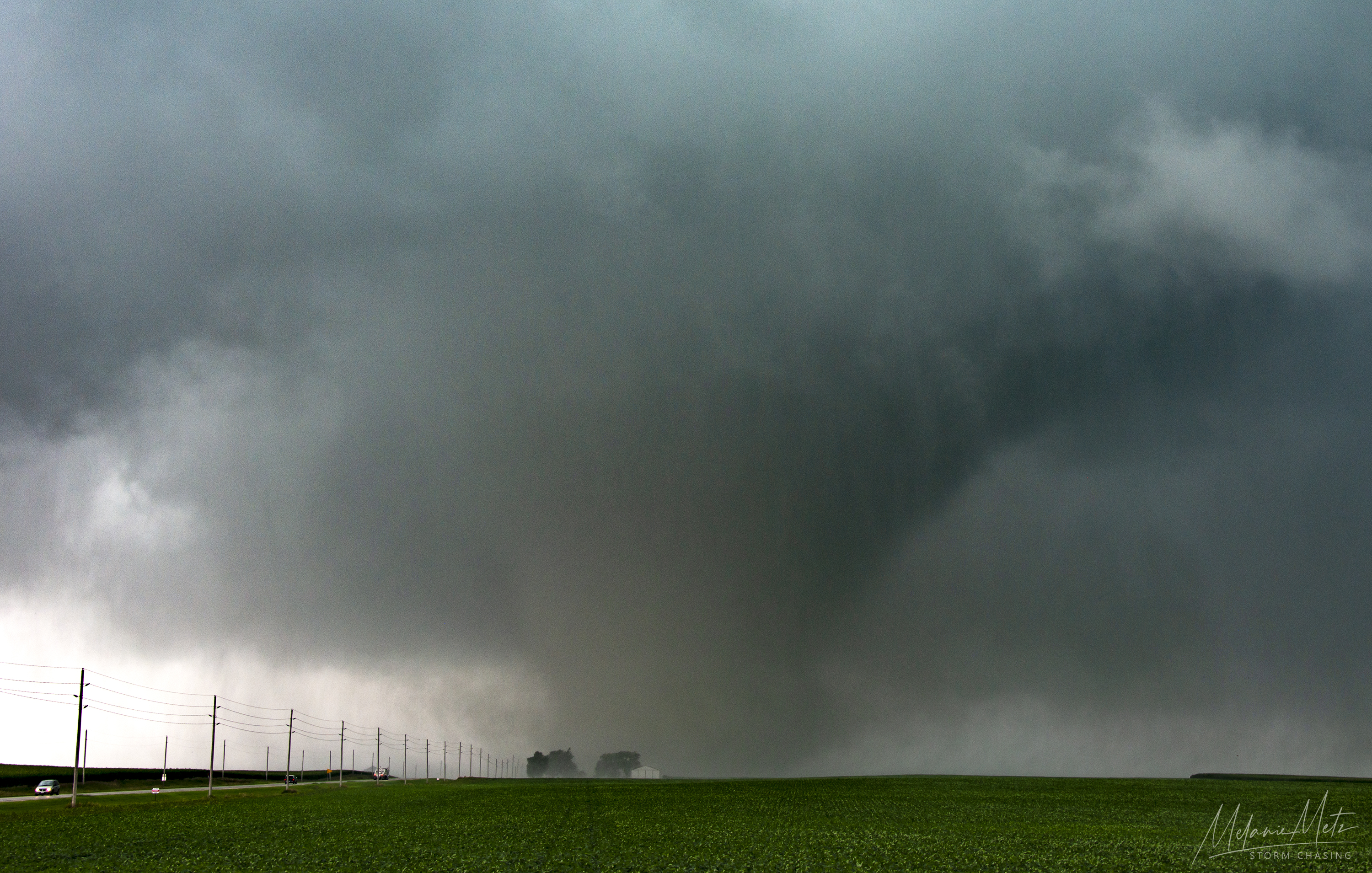 NASA Nerdology 
The assembly of the rocket that will take us back to the Moon and be the most powerful rocket every created!
You all have a great day and keep lookin' up!
Note: To offer support to Meteorologist Mark and his educational outreach programs, please consider giving via https://www.paypal.com/paypalme/meteorologistmark. If you can't give, no worries! Just keep following and tell your friends!
Please feel free to "Follow" me on Social Media!
Facebook @meteorologistmark
Twitter @meteo_mark
Instagram @MeteorologistMark