Friday Funny
MM News
Mark your calendars for July 27 at 4:00! That will be the next Meteorologist Mark science class for kids! The topic this month will be flooding. Registration is required and that sign-up sheet can be found at https://docs.google.com/forms/d/e/1FAIpQLSfV5IY9mADWj0XfnXO1YYJKjOP5QLjurGJKUTZI3vUZMRr5Jw/viewform. The class is sponsored by TCAT.
Radar & Wx Alerts Link 
Radar can be found here:
https://www.wunderground.com/maps/radar/current/bwg
Weather alerts can be found here:
https://www.wunderground.com/wundermap
Weather Headlines 
Hot & humid weather settling in
Best rain chance coming Monday
Even hotter weather may be coming by middle of next week
Meteorologist Mark's Wx Vlog
Seven-Day Forecast
Daily Forecast 
Friday – Saturday: Partly to mostly sunny. Hazy, hot and humid.
Sunday: Partly cloudy, with a chance for an afternoon/evening shower or storm.
Monday: Mostly cloudy, with scattered showers and thunderstorms.
Tuesday: Partly to mostly cloudy, with scattered mainly afternoon/evening showers and thunderstorms.
Wednesday – Thursday: Hot & humid!
Hay Weather Forecast
Meteorologist Mark's Wx Concerns
Be safe in the heat, folks.
Almanac for Yesterday
Tropics 
Shower and thunderstorm activity has increased with our potential tropical system. More development is possible over the next 48 hours. Systems in this area have a history of quickly developing in the warm waters of the Gulf Stream Current.
Sun & Moon
Planting by the Moon 
23rd – 24th Good days for killing weeds, briars, and other plant pests. Poor for planting.
25th – 27th Set strawberry plants. Good days for transplanting. Good days for planting beets, carrots, radishes, salsify, turnips, peanuts, and other root crops. Also good for vine crops.
28th – 29th A barren period.
30th – 31st Good days for transplanting. Root crops that can be planted now will yield well.
August
1st Good day for transplanting. Root crops that can be planted now will yield well.
2nd – 3rd Any seed planted now will tend to rot.
4th – 6th Plant seedbeds and flower gardens. Good days for transplanting. Most favorable days for planting beets, onions, turnips, and other root crops.
On This Day in Wx History
1947- Temperature at Nashville drops to 51, setting a record low for the month.
Yesterday's National Temperature Extremes
High:  119° at Stovepipe Wells, California
Low:   32° at Sunriver, Oregon 
Today's Tennessee Weather 
A hot, hazy, and humid day is in store for Tennessee today! An isolated afternoon thunderstorm is possible across southwest Tennessee, including the Memphis area, but the rest of us will likely stay hot and dry. Afternoon high temps will climb into the mid to upper 80s,with our cities reaching for the 90-degree mark.
Tonight's Tennessee Weather 
Under clear and starry skies, muggy overnight lows will only fall into the 70s across West Tennessee. The rest of us should see overnight lows in the mid to upper 60s.
Tomorrow's Tennessee Weather 
The heat and humidity should lead to a slightly better chance for afternoon and evening heat-of-the-day showers and thunderstorms. That rain chance varies from about 30% in the west, to about 20% in the east. Afternoon highs will top out near 90 degrees statewide.
Drought Monitor
The drought monitor is updated each Thursday.
Weather SnapShots
Dang! That is a very confused lightning strike! (ha!) Tricia Zagarella captured this while at Sky Harbor International Airport in Arizona this morning.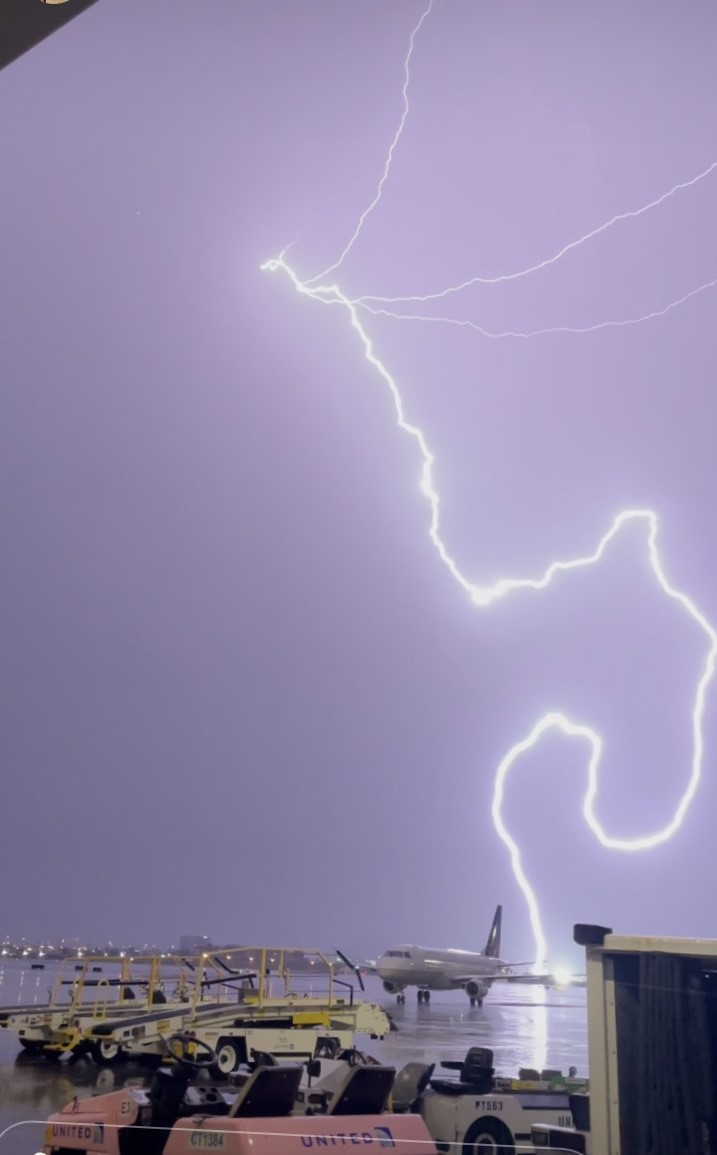 NASA Nerdology 
In July of 1933, Wiley Post became the first person to fly solo around the world. The historic flight showcased many new aviation techniques such as autopilot and radio direction finder. The plane he used: a Lockheed 5C Vega Winne Mae is on display at the Smithsonian. Post also discovered the jet stream during his flying endeavors and helped with the development of pressure suits. He was killed in a plane crash in August of 1935, alongside Will Rogers, in Alaska.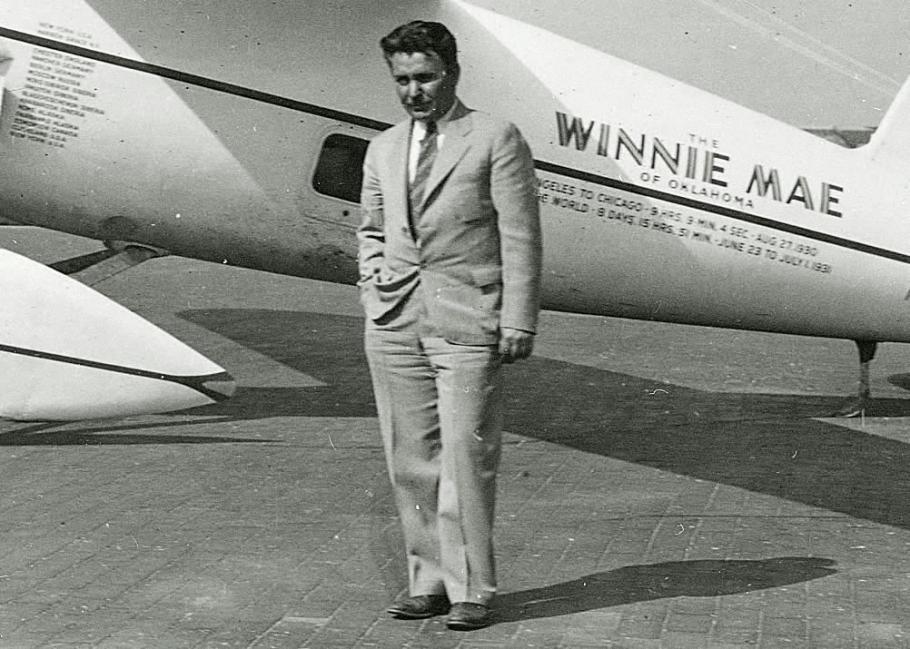 You all have a great day and keep lookin' up!
Please feel free to "Follow" me on Social Media!
Facebook @meteorologistmark
Twitter @meteo_mark
Instagram @MeteorologistMark