MM News
Yesterday evening's MM Kid's class went so very well! We learned all about floods and then we build a home and made it flood proof! The kids turned into very smart engineers. We discovered that a mix of playdough and gravel, along with some other random items (ha) can make for a great flood wall! We'll definitely be doing this lesson again! We had so much fun we forto to taek any pcitures!
Next month's lesson, as voted on by the kids, will be on lightning. Stay tuned for more info on that!
Radar & Wx Alerts Link 
Radar can be found here:
https://www.wunderground.com/maps/radar/current/bwg
Weather alerts can be found here:
https://www.wunderground.com/wundermap
Weather Headlines 
Thursday expected to be the Hottest Day so Far This Summer
Rain Chances Pick Up By Friday & Weekend
Relief From Heat & Humidity Could Come Early Next Week
Meteorologist Mark's Wx Vlog
Seven-Day Forecast
Daily Forecast 
Wednesday – Thursday: Hot & humid! Be safe outside in the heat.
Friday: Partly cloudy, with a chance for a mainly afternoon shower or storm.
Saturday – Sunday: Partly to mostly cloudy, with scattered mainly afternoon/evening showers & storms.
Monday: Partly to mostly sunny, with a chance for a shower or storm.
Tuesday: Mostly sunny. Lower humidity!
Hay Weather Forecast
Farmer's Almanac Fishing Forecast 
Jul 28 Poor
Jul 29 Poor
Jul 30 Fair, but best in the evening (Just watch out for any storms that may be around)
Jul 31 Fair, but best in the morning
Meteorologist Mark's Wx Concerns
Almanac for Yesterday
Tropics 
Sun & Moon
Planting by the Moon 
28th – 29th A barren period.
30th – 31st Good days for transplanting. Root crops that can be planted now will yield well.
August
1st Good day for transplanting. Root crops that can be planted now will yield well.
2nd – 3rd Any seed planted now will tend to rot.
4th – 6th Plant seedbeds and flower gardens. Good days for transplanting. Most favorable days for planting beets, onions, turnips, and other root crops.
7th – 10th Best for killing weeds, briars, poison ivy, and other plant pests. Clear wood lots and fencerows.
11th – 12th Excellent for sowing grains, winter wheat, oats, and rye. Plant flowers. Good days for planting aboveground crops.
13th – 14th Plant seedbeds. Plant peas, beans, tomatoes, peppers, and other aboveground crops in southern Florida, California, and Texas. Extra good for leafy vegetables.
15th – 17th Cut winter wood, do clearing and plowing, but no planting.
On This Day in Wx History
1819 – A small but intense hurricane passed over Bay Saint Louis, Mississippi. The hurricane was considered the worst in 50 years. Few houses were left standing either at Bay Saint Louis or at Pass Christian, and much of the Mississippi coast was desolate following the storm. A U.S. cutter was lost along with its 39 crew members. The storm struck the same area that was hit 150 years later by Hurricane Camille. 
Yesterday's National Temperature Extremes
High:  112° at Death Valley, California
Low:   35° at Albany, Wyoming 
Past 24-Hour Earthquake Activity 
The size of the dot indicates the magnitude of the quake. Larger dots equal bigger quakes. If the dot is red, that means it happened more recently. Orange dots represent quakes that occurred several hours ago.
Today's Tennessee Weather 
After some patchy morning fog in some areas, skies will become mostly sunny for our Wednesday. All that sunshine will help warm us all up into the low to mid 90s. High humidity levels will make it feel much hotter. Be safe in the heat!
Tonight's Tennessee Weather 
Under starry skies, overnight lows will range from the mid 70s across the western end of the state, to the mid 60s in the easternmost regions.
Tomorrow's Tennessee Weather 
Thursday will likely be the hottest day Tennessee has seen this summer. With abundant sunshine, afternoon high temperatures will climb to near 100 degrees for areas of West and Middle Tennessee. Elsewhere, low to mid 90s are expected. High humidity levels will lead to dangerous heat indices. Please be safe in the heat.
Drought Monitor
The drought monitor is updated each Thursday.
Weather SnapShots

Laura Hedien (Photography@lhedien) recently captured this Texas storm moving toward an abandoned school house. The school just looks like it must always be at the mercy of the elements out there.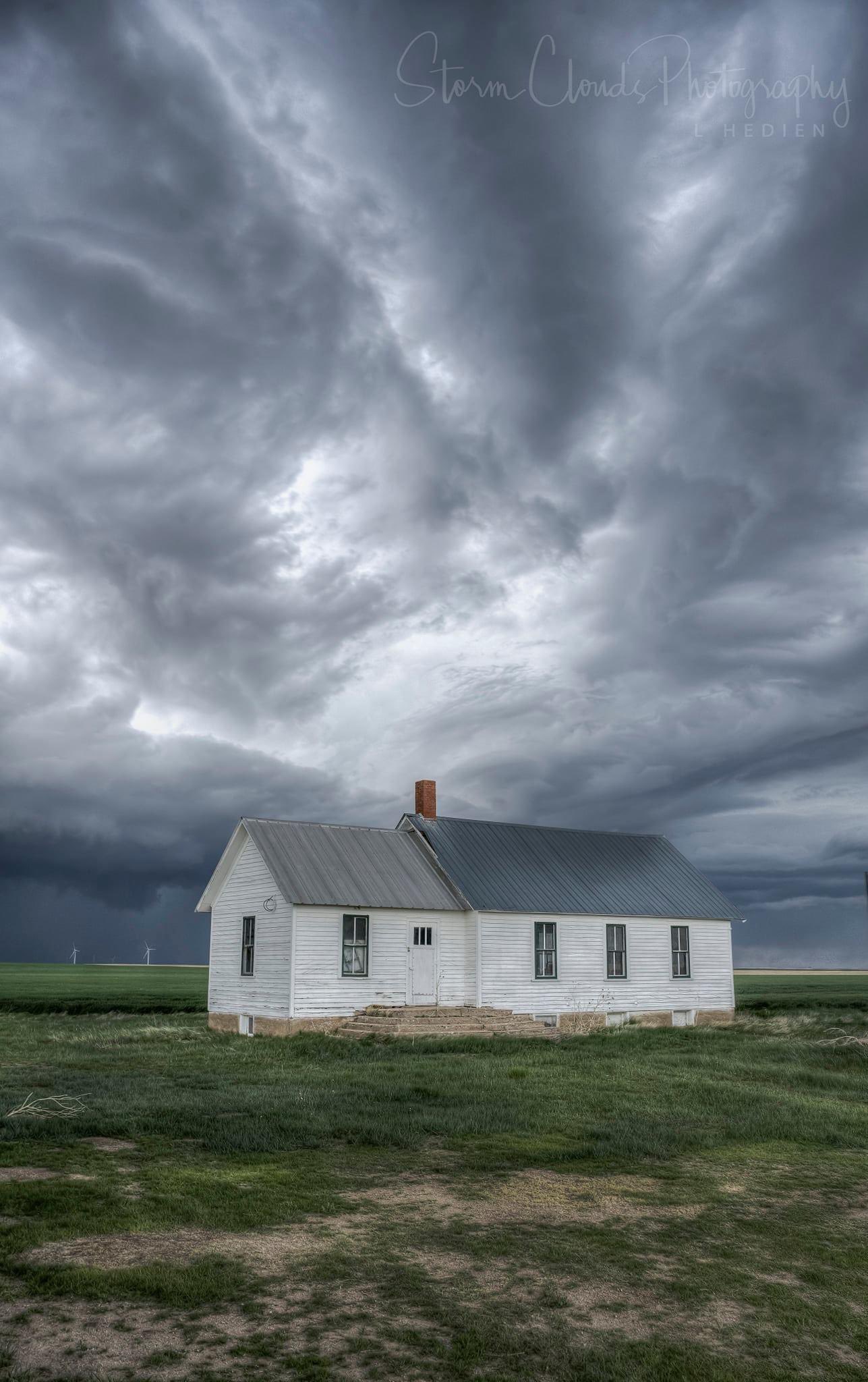 NASA Nerdology 
This week marks 50 years since Apollo 15 launched. This was their view of the Earth as they rocketed out into space.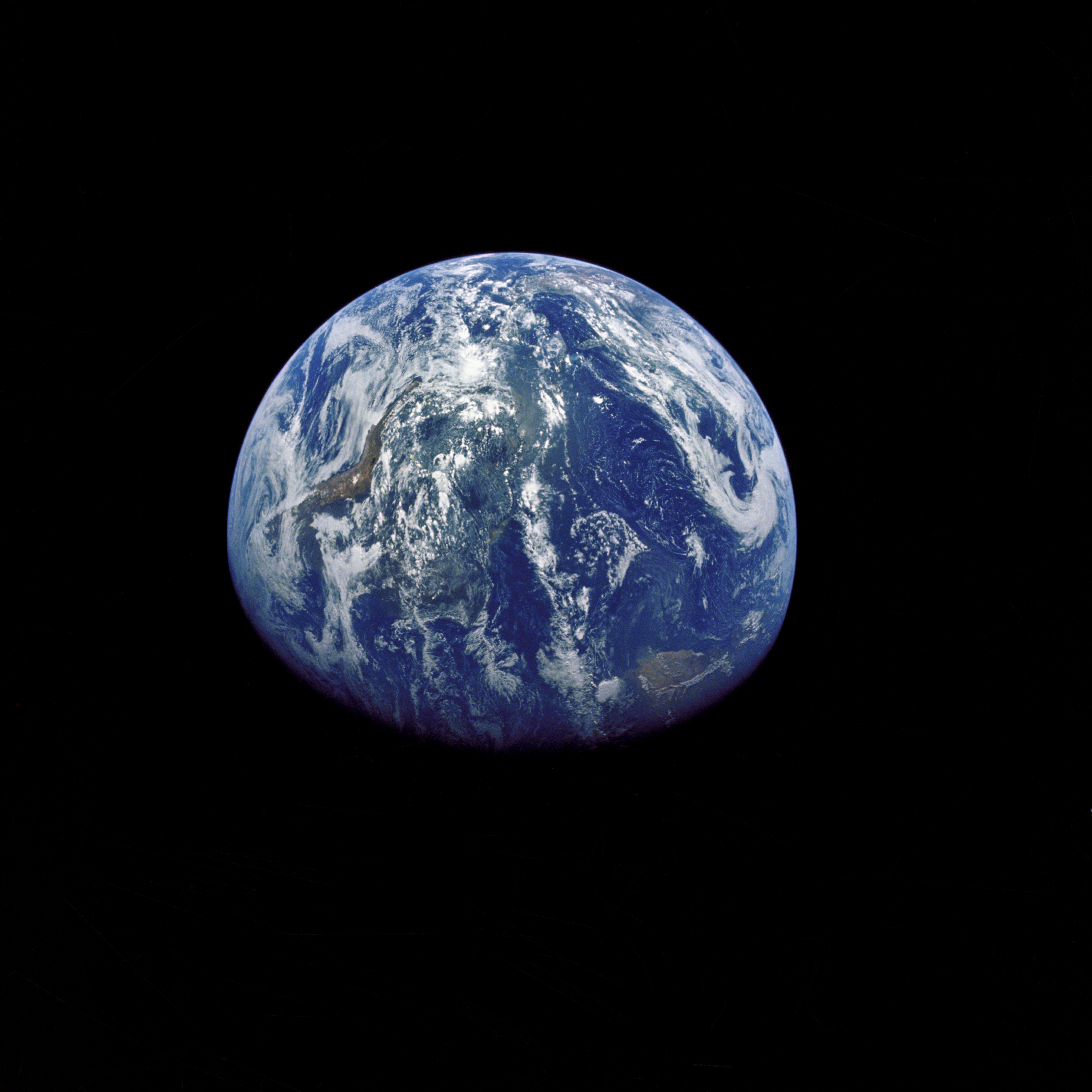 You all have a great day and keep lookin' up!
Note: To offer support to Meteorologist Mark and his educational outreach programs, please consider giving via https://www.paypal.com/paypalme/meteorologistmark. If you can't give, no worries! Just keep following and tell your friends!
Please feel free to "Follow" me on Social Media!
Facebook @meteorologistmark
Twitter @meteo_mark
Instagram @MeteorologistMark