Friday Funny
Radar & Wx Alerts Link
Radar can be found here:
https://www.wunderground.com/maps/radar/current/bwg
Weather alerts can be found here:
https://www.wunderground.com/wundermap
Weather Headlines 
Monitoring Strong Storm Chances for Saturday Night
A Drier & Less Humid Forecast for Early Next Week
Watching That Highway 127 Yard Sale Forecast (new section for that!)
Meteorologist Mark's Wx Vlog
Seven-Day Forecast
Daily Forecast
Friday: Partly cloudy, with a chance for a shower or storm.
Saturday: Partly to mostly sunny, with a slight chance for a shower or storm.
Sunday: Partly to mostly cloudy, with scattered showers & storms, especially the first half of the day.
Monday: Partly to mostly sunny, with a chance for a shower or storm.
Tuesday – Thursday: Mostly sunny, with a slight chance for a shower or storm.
Hay Weather Forecast 
Note: While there are low rain chances on Saturday, storms are likely in the overnight hours and into Sunday morning.
Highway 127 Yardsaler's Forecast (New!)
Stay tuned for any changes to the yard sale forecast. At this time, it looks like a typical summer forecast. I'm not seeing any incredibly hot weather and I'm not seeing significant chances for rain. All in all, it's looking like a good yard sale forecast! I'll keep a close eye on it! Be sure and check back for updates each day.
Farmer's Almanac Fishing Forecast 
Jul 30 Fair, but best in the evening (Just watch out for any storms that may be around)
Jul 31 Fair, but best in the morning
Aug 01 Fair, but best in the Morning (Just watch out for any storms that may be around)
Aug 02 Poor
Aug 03 Poor
Aug 04 Best in the Morning
Aug 05 Best in the Morning
Aug 06 Good in the Morning
Meteorologist Mark's Wx Concerns
Almanac for Yesterday
Tropics
Sun & Moon
Planting by the Moon
30th – 31st Good days for transplanting. Root crops that can be planted now will yield well.
August
1st Good day for transplanting. Root crops that can be planted now will yield well.
2nd – 3rd Any seed planted now will tend to rot.
4th – 6th Plant seedbeds and flower gardens. Good days for transplanting. Most favorable days for planting beets, onions, turnips, and other root crops.
7th – 10th Best for killing weeds, briars, poison ivy, and other plant pests. Clear wood lots and fencerows.
11th – 12th Excellent for sowing grains, winter wheat, oats, and rye. Plant flowers. Good days for planting aboveground crops.
13th – 14th Plant seedbeds. Plant peas, beans, tomatoes, peppers, and other aboveground crops in southern Florida, California, and Texas. Extra good for leafy vegetables.
15th – 17th Cut winter wood, do clearing and plowing, but no planting.
On This Day in Wx History
1979 – A forty-minute hailstorm bombed Fort Collins, Colorado, with baseball to softball size hail. Two thousand homes and 2500 automobiles were damaged, and about 25 persons were injured, mainly when hit on the head by the huge stones. A three month old baby died later of injuries.
Yesterday's National Temperature Extremes
High:  117° at both Death Valley & Ocotillo Wells, California
Low:   35° at Estcourt Station, Maine 
Past 24-Hour Earthquake Activity (New!)
The size of the dot indicates the magnitude of the quake. Larger dots equal bigger quakes. If the dot is red, that means it happened more recently. Orange dots represent quakes that occurred several hours ago.
Today's Tennessee Weather 
It's another hot and humid day across the state, with a few afternoon and evening showers and storms possible. Storm chances are lowest across West Tennessee. Those lower rain chances will allow them to heat up into the mid to upper 90s. The rest of the state will see high temps around 90.
Tonight's Tennessee Weather 
A few showers and storms may linger into the overnight hours for southern and western portions of the state. Otherwise, look for partly cloudy skies and warm overnight low temps.
Tomorrow's Tennessee Weather 
Thunderstorms will be isolated on Saturday. Many of us will stay hot and dry. Afternoon high temps in the 90s are expected for everyone except the plateau and upper East Tennessee, where highs will stay in the 80s. Overnight storms are expected to move in from the northwest and some of those could be strong.
Drought Monitor
The drought monitor is updated each Thursday.
Weather SnapShots
Parts of New Jersey and Pennsylvania saw weather that they don't normally see yesterday! Several destructive tornadoes touched down there, including this one that showed a very impressive radar signature! Thanks to
Collin Gross (@CollinGrossWx) for sharing this imagery.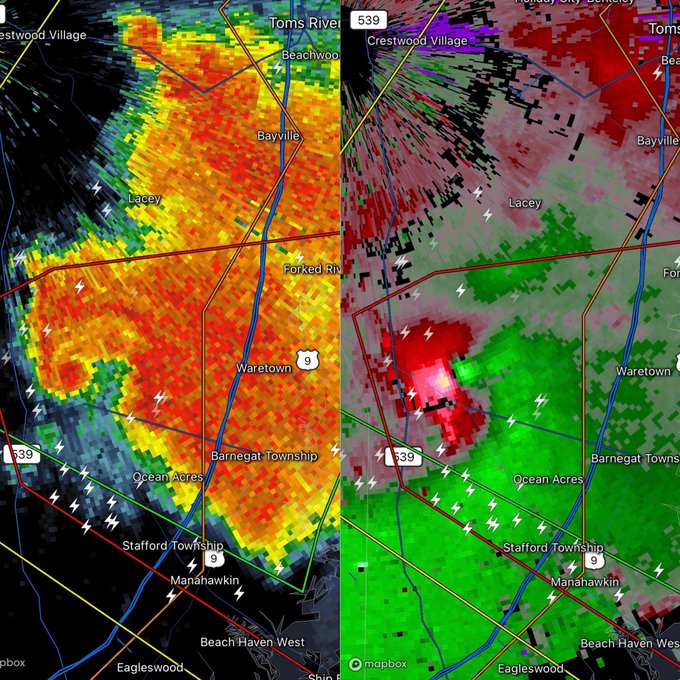 NASA Nerdology 
This week in 1971, NASA put a car on the Moon! As a part of the Apollo J missions, Apollo 15 was focused on greater mobility on the lunar surface. The crew took a Lunar Roving Vehicle (LRV) which was designed to operate in the low-gravity vacuums. Someday, when astronauts return to the Moon, they will still be able to drive this vehicle.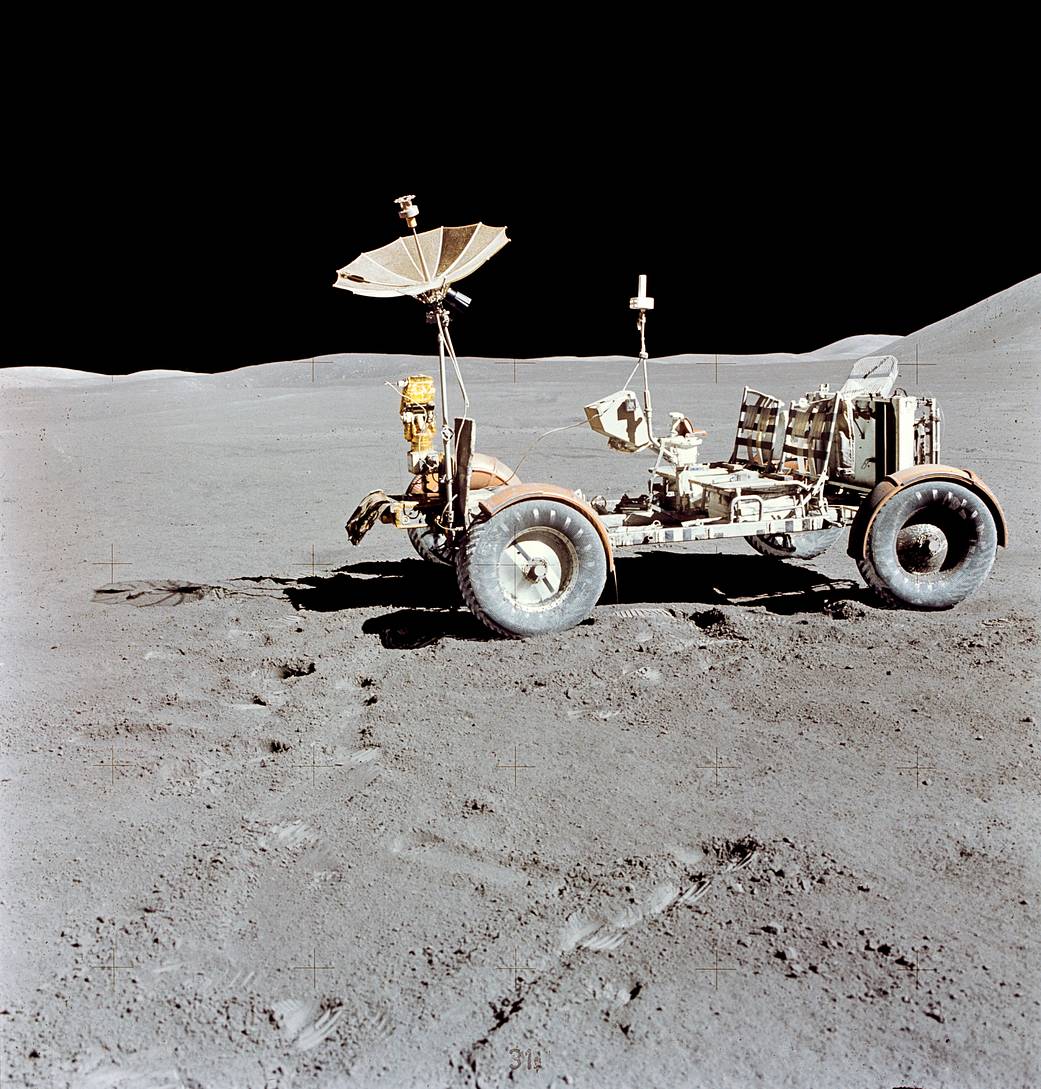 You all have a great day and keep lookin' up!
Note: To offer support to Meteorologist Mark and his educational outreach programs, please consider giving via https://www.paypal.com/paypalme/meteorologistmark. If you can't give, no worries! Just keep following and tell your friends!
Please feel free to "Follow" me on Social Media!
Facebook @meteorologistmark
Twitter @meteo_mark
Instagram @MeteorologistMark