MM News
This month brings an exciting new direction for MeteorologistMark.com. In the coming weeks, I'll be introducing a paid subscription service called MeteorologistMarkPro.com. This entire site has been 100% free for three years and that's simply not a sustainable model. The subscription will only be $6/month, or you can get two months free by purchasing an annual subscription at $60/year. The free site will remain here, but it will only be basic weather. For the exciting extras, you'll want to do the subscription with the Pro version.
The really exciting part is that proceeds will go toward both the maintenance of the sites (not cheap or free!) and toward the Meteorologist Mark Kid's classes. With the subscription, you'll also get a monthly newsletter that summarizes the previous month's weather with some cool meteorological insights and explanations, as well as contain a lesson for the kids, complete with an experiment, as well as interviews with both meteorology and space experts and so much more! I even have some inmates with my adult education class who would like to share stories from time to time. I'm so very excited about the newsletter and, frankly, I feel that it alone will be worth the money! So, stay tuned! Great things are coming from Meteorologist Mark!
Radar & Wx Alerts Link
Radar can be found here:
https://www.wunderground.com/maps/radar/current/bwg
Weather alerts can be found here:
https://www.wunderground.com/wundermap
Weather Headlines 
Sunshine by Sunday Afternoon
A Nice Start to the Week
Low Rain Chances this Week
Meteorologist Mark's Wx Vlog 
Seven-Day Forecast
Daily Forecast
Sunday: Mostly cloudy, with scattered showers & storms, especially the first half of the day.
Monday – Tuesday: Partly to mostly sunny.
Wednesday – Saturday: Partly to mostly sunny, with a chance for showers & thunderstorms each afternoon/evening.
Hay Weather Forecast 
The only exclusive hay day forecast on the plateau! 🙂
127 Yard Sale Forecast
Farmer's Almanac Fishing Forecast
Aug 01 Fair, but best in the Morning (Just watch out for any storms that may be around)
Aug 02 Poor
Aug 03 Poor
Aug 04 Best in the Morning
Aug 05 Best in the Morning
Aug 06 Good in the Morning
Meteorologist Mark's Wx Concerns
Almanac for Yesterday
Tropics 
Sun & Moon
Planting by the Moon
1st Good day for transplanting. Root crops that can be planted now will yield well.
2nd – 3rd Any seed planted now will tend to rot.
4th – 6th Plant seedbeds and flower gardens. Good days for transplanting. Most favorable days for planting beets, onions, turnips, and other root crops.
7th – 10th Best for killing weeds, briars, poison ivy, and other plant pests. Clear wood lots and fencerows.
11th – 12th Excellent for sowing grains, winter wheat, oats, and rye. Plant flowers. Good days for planting aboveground crops.
13th – 14th Plant seedbeds. Plant peas, beans, tomatoes, peppers, and other aboveground crops in southern Florida, California, and Texas. Extra good for leafy vegetables.
15th – 17th Cut winter wood, do clearing and plowing, but no planting.
On This Day in Wx History
1954 – Mount Rainier in Washington State was still covered with sixteen inches of snow at the 5,500-foot level following a big snow season.
Yesterday's National Temperature Extremes
High:  110° at Coulee Dam, Washington
Low:   32° at Mount Washington, New Hampshire 
Saturday Story
As we turn our calendars to the month of August, it's probably best to look forward to some hot summer days ahead. Some of our hottest stretches of weather come at this time of year.
Historically, the summer of 1930 is one of the hottest on records for our region. Numerous locations reported high temperatures of over 100 degrees for several days in a row.
During the month of August, big areas of hot high pressure often settle in, bringing us long stretches of hot and humid days. That heat and humidity can bring thunderstorms, but those are widely scattered and lead to erratic rainfall totals across the landscape.
Often, the greatest weather danger in August comes from lightning. Always be mindful of those gathering dark clouds.
One way our weather can get interesting this time of year is if a hurricane spins up on us out of the Gulf of Mexico. Those can bring lots of rain, wind, and even tornadoes.
In August of 1992, a hurricane struck southern Florida that would prove to be one of the worst storms the US has ever seen. Hurricane Andrew ranked as a category-5, the highest on the Saffir-Simpson hurricane damage scale. The storm is one of only four category-5 hurricanes to ever make landfall in the United States.
After devastating southern Florida, the hurricane then moved northward in the Gulf. The storm then made landfall in Louisiana and then made a track straight for East Tennessee. The storm brought heavy rainfall and gusty winds to our area, disrupting an otherwise hot and dry period.
Make sure you have plenty of sweet iced tea and cold watermelon in the fridge! If this August is like any other, you'll be thankful you do!
Tracking the Fire and Smoke (New!)
A map of the US is shown below. The blue dot represents Crossville. Notice all the wildfires across the Northwest portion of the US. Northwest winds are steering that smoke (gray shading) into our skies.
Past 24-Hour Earthquake Activity 
The size of the dot indicates the magnitude of the quake. Larger dots equal bigger quakes. If the dot is red, that means it happened more recently. Orange dots represent quakes that occurred several hours ago.
Drought Monitor
The drought monitor is updated each Thursday.
Weather SnapShots
A beautiful scene from Colorado by Jen Walton (@mejenwalton). She commented that she was ready for some lightning bolts to come from those clouds.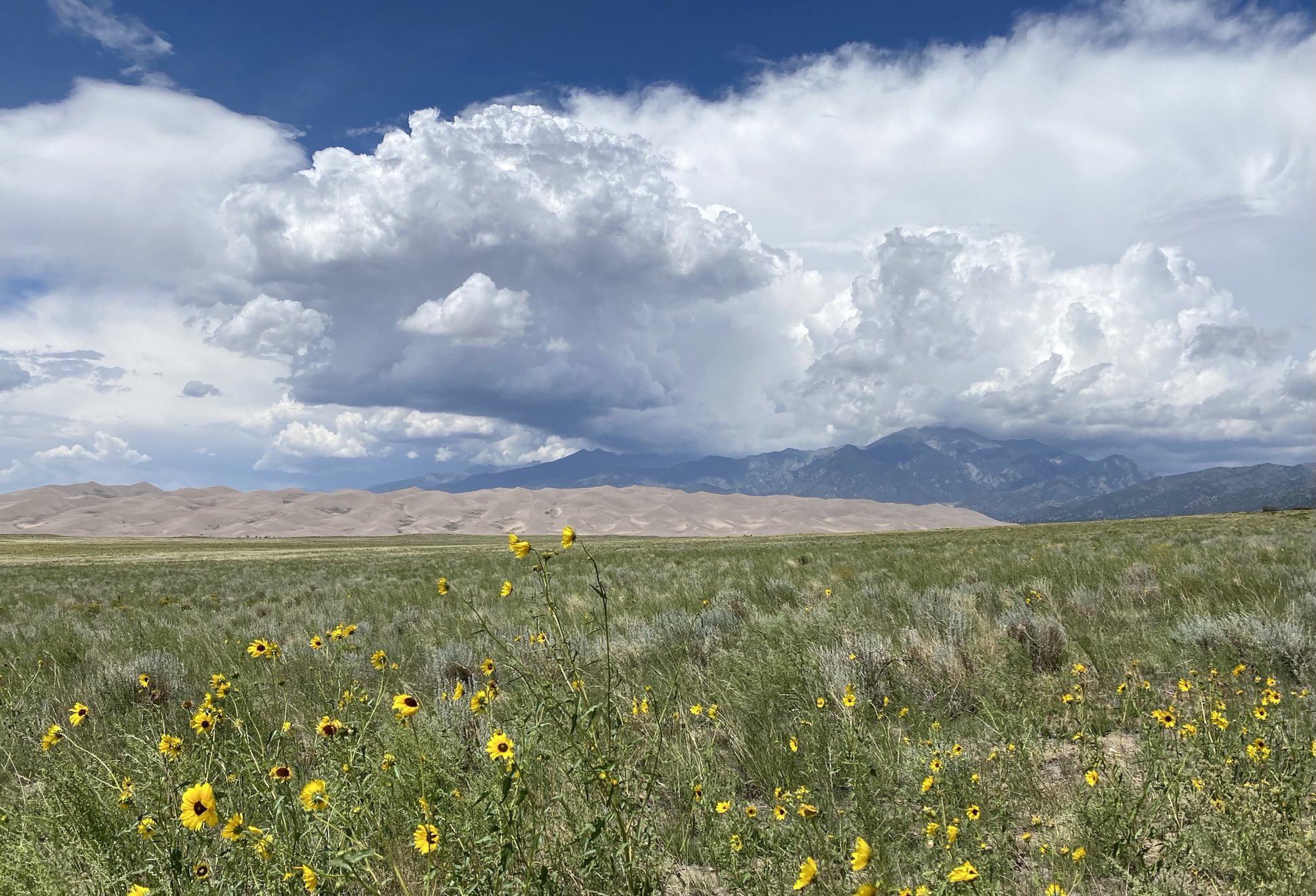 NASA Nerdology
"Okay, Houston. As I stand out here in the wonders of the unknown at Hadley, I sort of realize there's a fundamental truth to our nature. Man must explore. And this is exploration at its greatest." – David Scott, Apollo 15.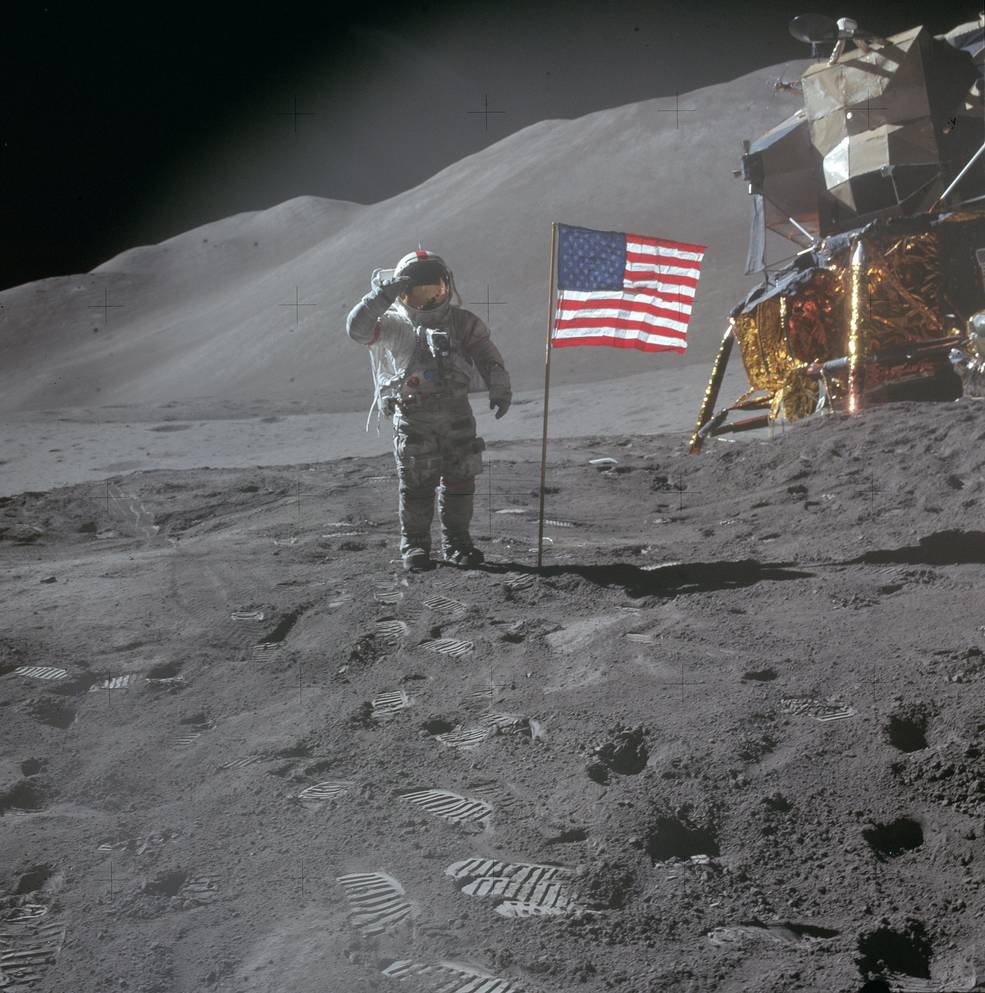 You all have a great day and keep lookin' up!
Note: To offer support to Meteorologist Mark and his educational outreach programs, please consider giving via https://www.paypal.com/paypalme/meteorologistmark. If you can't give, no worries! Just keep following and tell your friends!
Please feel free to "Follow" me on Social Media!
Facebook @meteorologistmark
Twitter @meteo_mark
Instagram @MeteorologistMark