MM News
Make sure you come by my booth in front of Hurricane Cycles (across from Crossville Depot) in Crossville Friday evening. I'll be set up for Friday at the Crossroads. Plus, I'll be set up by the Bigfoot Festival booth, where you can buy all kinds of cool festival merchandise for our October 16 festival! Come out and say hello!
This month brings an exciting new direction for MeteorologistMark.com. In the coming weeks, I'll be introducing a paid subscription service called MeteorologistMarkPro.com. This entire site has been 100% free for three years and that's simply not a sustainable model. The subscription will only be $6/month, or you can get two months free by purchasing an annual subscription at $60/year. The free site will remain here, but it will only be basic weather. For the exciting extras, you'll want to do the subscription with the Pro version.
The really exciting part is that proceeds will go toward both the maintenance of the sites (not cheap or free!) and toward the Meteorologist Mark Kid's classes. With the subscription, you'll also get a monthly newsletter that summarizes the previous month's weather with some cool meteorological insights and explanations, as well as contain a lesson for the kids, complete with an experiment, as well as interviews with both meteorology and space experts and so much more! I even have some inmates with my adult education class who would like to share stories from time to time. I'm so very excited about the newsletter and, frankly, I feel that it alone will be worth the money! So, stay tuned! Great things are coming from Meteorologist Mark!
Radar & Wx Alerts Link 
Radar can be found here:
https://www.wunderground.com/maps/radar/current/bwg
Weather alerts can be found here:
https://www.wunderground.com/wundermap
Weather Headlines 
Dodging Afternoon Storms Today
Drier the rest of the week
Continued Pleasant August Temps Through Friday
Meteorologist Mark's Wx Vlog 
Seven-Day Forecast
Daily Forecast 
Today: Partly cloudy, with scattered showers and thunderstorms developing in the afternoon.
Thursday – Friday: Partly to mostly sunny, with a slight chance for showers & thunderstorms each afternoon/evening.
Saturday: Partly cloudy, with scattered showers and thunderstorms developing in the afternoon.
Sunday: Partly to mostly sunny, with a slight chance for showers & thunderstorms in the afternoon/evening.
Monday – Tuesday: Partly cloudy, with scattered showers and thunderstorms developing in the afternoon.
Hay Weather Forecast
127 Yard Sale Forecast
Farmer's Almanac Fishing Forecast 
Aug 04-06 Best in the Morning
Aug 07 – 12 Poor
Aug 13-14 Good in the Evening
Aug 15-17 Poor
Meteorologist Mark's Wx Concerns
If you're working or yard saling outside today, be careful if you find yourself near lightning. Go indoors or wait out the storm in your car.
Almanac for Yesterday
Tropics 
Wow! The tropics are awake! The two shaded regions are the ones to watch in the coming week. We have plenty of time to track and see what they do. Tis the season!
Sun & Moon
Planting by the Moon 
4th – 6th Plant seedbeds and flower gardens. Good days for transplanting. Most favorable days for planting beets, onions, turnips, and other root crops.
7th – 10th Best for killing weeds, briars, poison ivy, and other plant pests. Clear wood lots and fencerows.
11th – 12th Excellent for sowing grains, winter wheat, oats, and rye. Plant flowers. Good days for planting aboveground crops.
13th – 14th Plant seedbeds. Plant peas, beans, tomatoes, peppers, and other aboveground crops in southern Florida, California, and Texas. Extra good for leafy vegetables.
15th – 17th Cut winter wood, do clearing and plowing, but no planting.
On This Day in Wx History
1882 – A vivid aurora (northern lights) was visible from Oregon to Maine, down the east coast as far as Mayport, Florida, and inland as far as Wellington, Kansas. Observers at Louisville, Kentucky, noted merry dancers across the sky, and observers at Saint Vincent, Minnesota, noted it was probably the most brilliant ever seen at that location. 
Yesterday's National Temperature Extremes
High:  122° at Death Valley, California
Low:   35° at Mackay, Idaho 
Weather 101 Wednesday
Any region of the world that receives rainfall is vulnerable to flash flooding. Even areas that never flood are susceptible to rapid rises in water if rain falls too hard and too fast. The flash flood doesn't last long (thus the "flash" part), but after the water recedes, the damage is already done.
Tracking the Fire and Smoke 
Smoke will once again haze over the skies of much of the US.
Past 24-Hour Earthquake Activity 
This map shows all earthquake activity across the world in the past 24 hours. As you can see from the chart on the left, there were 60 quakes. If one ever occurs near to us, I'll have a zoomed in version of the map.
Today's Tennessee Weather 
The weather varies a bit from west to east for our Wednesday. West Tennessee will see the most sunshine, while Middle Tennessee will see a few passing clouds in the afternoon sky. Those clouds may gather enough to produce a shower or thunderstorms this afternoon and evening across the Cumberland Plateau and East Tennessee. That rain chance is about 30% for those folks. More sunshine will warm West and Middle Tennessee into the mid 80s, while a few more clouds will keep afternoon temps in the lower 80s in the east.
Tonight's Tennessee Weather 
After a few evening storms die down in the east, look for clear to partly cloudy skies across the state. Clear skies and calm winds could lead to patchy dense fog for Middle and East Tennessee. Look for comfortable overnight lows in the lower 60s for most.
Tomorrow's Tennessee Weather 
Thursday is almost a repeat of Wednesday, though coverage of showers and thunderstorms on the plateau and across East Tennessee should be a bit less than on Wednesday. Afternoon highs will be noticeably warmer, climbing to near 90 for West Tennessee and the low to mid 80s elsewhere.    
Drought Monitor
The drought monitor is updated each Thursday.
Weather SnapShots
A stunning Tuesday evening sunset over New York City. Photo by Inga Sarda-Sorensen (@isardasorensen).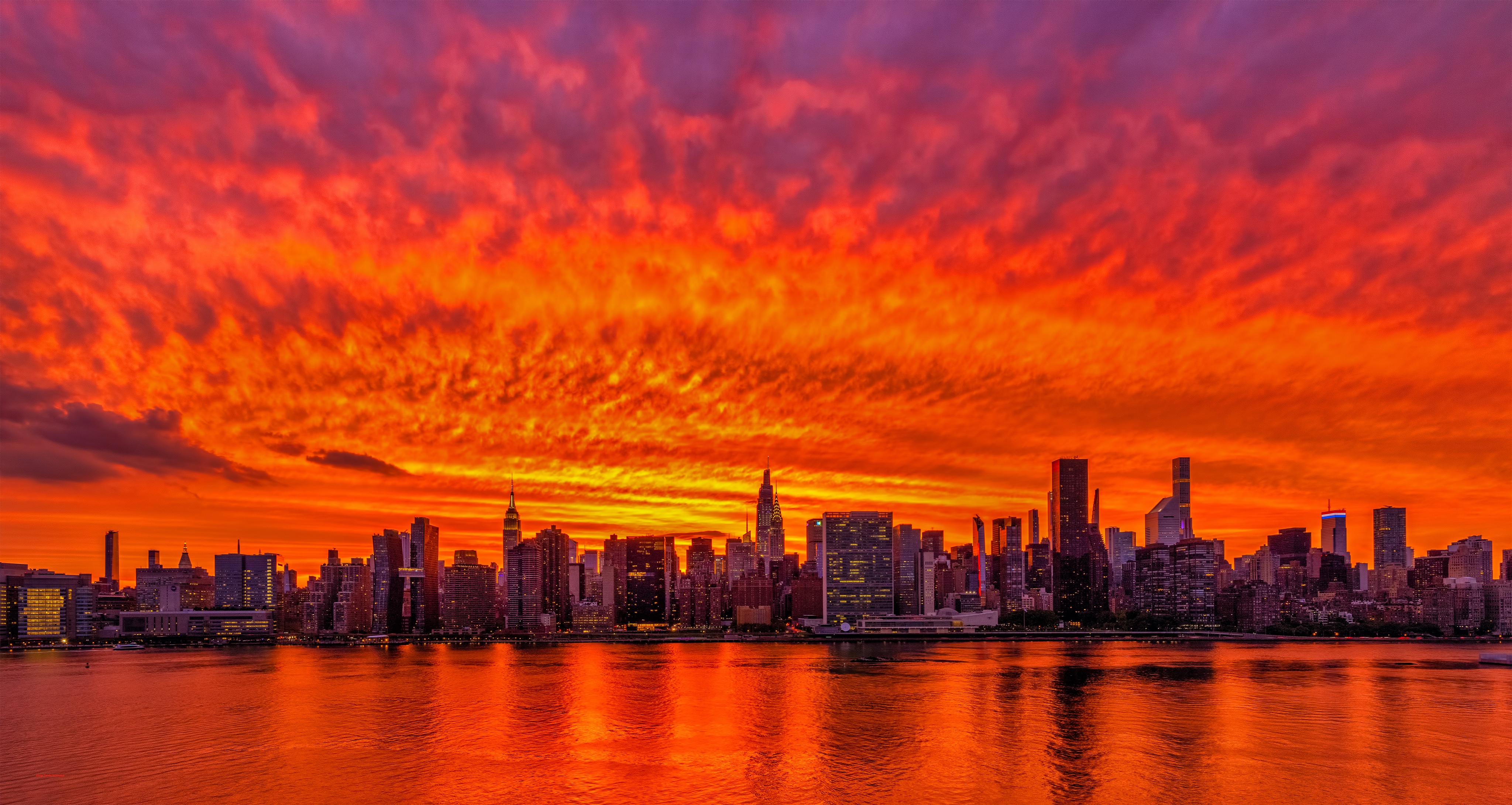 NASA Nerdology 
On August 2nd, the LM Falcon lifted off the Moon to rejoin with the command module. It was the first time this stage of the mission was seen on Earth, thanks to the television camera on the Lunar Rover.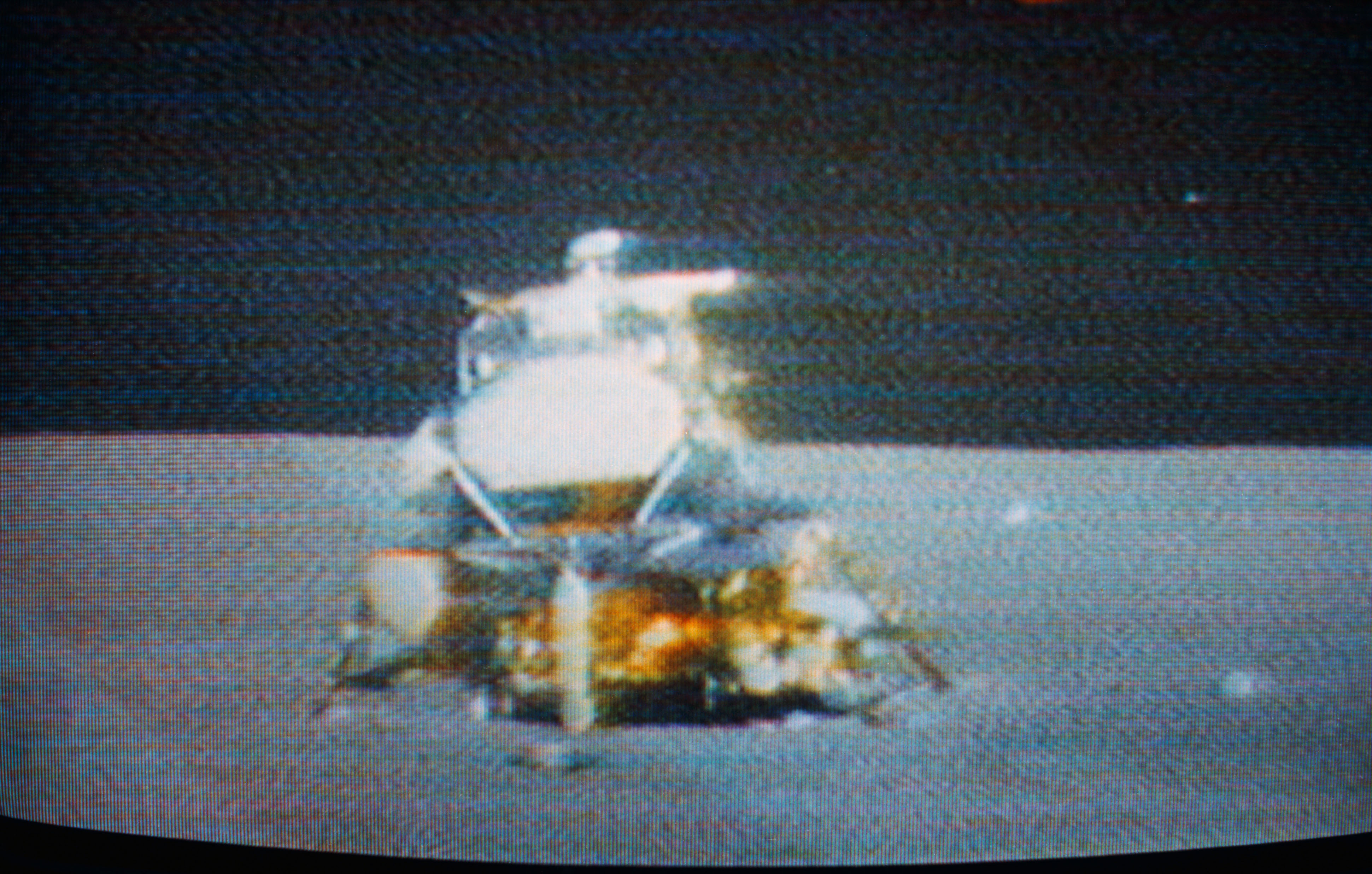 You all have a great day and keep lookin' up!
Note: To offer support to Meteorologist Mark and his educational outreach programs, please consider giving via https://www.paypal.com/paypalme/meteorologistmark. If you can't give, no worries! Just keep following and tell your friends!
Please feel free to "Follow" me on Social Media!
Facebook @meteorologistmark
Twitter @meteo_mark
Instagram @MeteorologistMark
YouTube @Meteorologist Mark (please subscribe for free!)