Friday Funny
MM News
Make sure you come by my booth in front of Hurricane Cycles (across from Crossville Depot) in Crossville Friday evening. I'll be set up for Friday at the Crossroads. Plus, I'll be set up by the Bigfoot Festival booth, where you can buy all kinds of cool festival merchandise for our October 16 festival! Come out and say hello!
On Wednesday evening at 7:00 p.m., several of us will be at Roane State Community College for an evening of stargazing! We'll have all sorts of telescopes available and I'll do my best to let you know what you're seeing. There will be a meteor shower, too, so that will be fun. Come out and join us for some stargazing fun!
*Updated* This month brings an exciting new direction for MeteorologistMark.com. In the coming weeks, I'll be introducing a paid subscription service called MeteorologistMarkPro.com. This entire site has been 100% free for three years and that's simply not a sustainable model. The subscription will only be $6/month, or you can get two months free by purchasing an annual subscription at $60/year. The free site will remain here, but it will only be basic weather, as well as coverage during severe weather.
The really exciting part is that proceeds will go toward both the maintenance of the sites (not cheap or free!) and toward the Meteorologist Mark Kid's classes/education outreach. With the subscription, you'll also get a bi-weekly newsletter that summarizes recent weather events, as well as contain cool meteorological insights and explanations. I will also include lessons for the kids, complete with an experiment when possible. I'll have interviews with both meteorology and space experts as needed and so much more! I even have some inmates with my adult education class who would like to share stories from time to time. I'm so very excited about the newsletter and I know that any follower of this site will absolutely love it too! So, stay tuned! Great things are coming from Meteorologist Mark!
Radar & Wx Alerts Link 
Radar can be found here:
https://www.wunderground.com/maps/radar/current/bwg
Weather alerts can be found here:
https://www.wunderground.com/wundermap
Weather Headlines 
Temps & Humidity Increase
Watching the Yard Sale Forecast
Typical Summer Pattern Next Week
Meteorologist Mark's Wx Vlog 
Seven-Day Forecast
Daily Forecast 
Today: Partly to mostly sunny, with a chance for showers & thunderstorms, mainly in the afternoon/evening.
Saturday: Partly cloudy, with scattered showers and thunderstorms developing in the afternoon.
Sunday: Partly to mostly sunny.
Monday: Partly to mostly sunny, with a slight chance for a shower or thunderstorm in the afternoon.
Tuesday – Thursday: Partly cloudy, with scattered showers and thunderstorms developing in the afternoons.
Hay Weather Forecast
127 Yard Sale Forecast
Farmer's Almanac Fishing Forecast 
Aug 06 Best in the Morning
Aug 07 – 12 Poor
Aug 13-14 Good in the Evening
Aug 15-17 Poor
Meteorologist Mark's Wx Concerns
Almanac for Yesterday
Tropics 
I'm still tracking two disturbances across the Atlantic. Both are disorganized this morning, but could develop into tropical depressions over the next several days. These are still many days away from being of any concern to US coastlines, if they even make it this far. I'll keep you posted!
Sun & Moon
Planting by the Moon 
6th Plant seedbeds and flower gardens. Good days for transplanting. Most favorable days for planting beets, onions, turnips, and other root crops.
7th – 10th Best for killing weeds, briars, poison ivy, and other plant pests. Clear wood lots and fencerows.
11th – 12th Excellent for sowing grains, winter wheat, oats, and rye. Plant flowers. Good days for planting aboveground crops.
13th – 14th Plant seedbeds. Plant peas, beans, tomatoes, peppers, and other aboveground crops in southern Florida, California, and Texas. Extra good for leafy vegetables.
15th – 17th Cut winter wood, do clearing and plowing, but no planting.
18th – 19th A good time to plant aboveground crops.
20th – 21st Barren days, fine for killing plant pests.
22nd – 23rd Excellent for any vine crops such as beans, peas, and cucumbers. Good days for transplanting. Favorable days for planting root crops.
24th – 26th Neither plant nor sow on these barren days.
27th – 28th Good days for transplanting. Root crops that can be planted now will yield well.
29th – 31st Any seed planted now will tend to rot.
On This Day in Wx History
1890 – Thunderstorms left four inches of hail covering the ground in Adair County and Union County in Iowa. The hail drifted into six foot mounds, and in some places remained on the ground for 26 days.
Yesterday's National Temperature Extremes
High:  122° at Death Valley, California
Low:   33° at Peter Sinks, Utah 
Tracking the Fire and Smoke 
So many fires and so much smoke! The gray-shaded regions represent smoke in the atmosphere.
Past 24-Hour Earthquake Activity 
Larger dots indicate larger quakes. The red dots represent the most recent quakes.
Today's Tennessee Weather 
It's a typical August day in Tennessee, with heat and humidity leading to a few showers and thunderstorms developing, especially in the afternoon and evening hours. Afternoon highs will be in the mid to upper 80s for most, though the elevated humidity levels will make it feel much warmer.
Tonight's Tennessee Weather 
A few lingering showers and thunderstorms will hang around into the evening hours for Middle and East Tennessee. Otherwise, overnight skies should generally be partly to mostly cloudy. The humid night air will only allow temps to fall into the mid to upper 60s.
Tomorrow's Tennessee Weather 
The greatest risk for an afternoon shower or thunderstorm will be found across the middle and eastern portions of Tennessee on Saturday. Abundant sunshine will lead to highs near 90 for many, with more clouds keeping temps in the mid 80s for the plateau and parts of eastern Tennessee.
Drought Monitor
The drought monitor is updated each Thursday.
Weather SnapShots
Melissa Wambolt (@MelissaMWambolt) took this amazing shot this week in Arizona!
NASA Nerdology 
The Phoenix spacecraft launched during this week in 2007 aboard a Delta II rocket. The spacecraft landed on the artic plains of Mars in May 2008. Further north than any other mission, Phoenix dug into the ice at the poles, analyzing samples of soil and ice.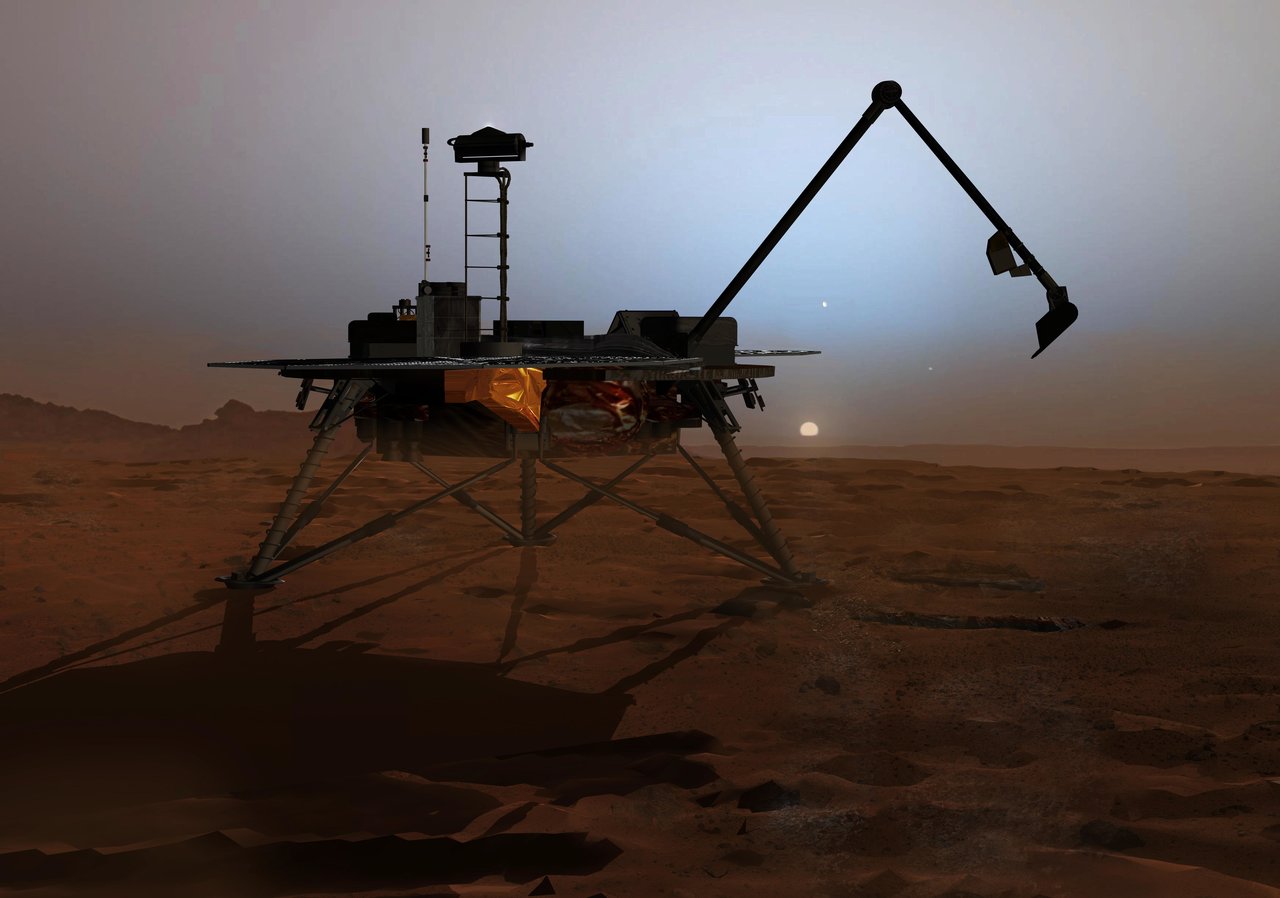 You all have a great day and keep lookin' up!
Note: To offer support to Meteorologist Mark and his educational outreach programs, please consider giving via https://www.paypal.com/paypalme/meteorologistmark. If you can't give, no worries! Just keep following and tell your friends!
Please feel free to "Follow" me on Social Media!
Facebook @meteorologistmark
Twitter @meteo_mark
Instagram @MeteorologistMark
YouTube @Meteorologist Mark (please subscribe for free!)