MM News
I really enjoyed meeting so many of you at Friday at the Crossroads yesterday evening! I love meeting all my fellow weather and space nerds. It was also a blast seeing all the kids come by to talk weather and space. My rocket launchers were very popular! 🙂
It was also encouraging to have so many of you ask about the MeteorologistMarkPro subscription site that is coming soon! I enjoyed sharing some of my ideas about that with you all and I got some really good feedback, too! A big thanks to all who stopped by. You all made a rough week end on a very good note!
On Wednesday evening at 7:00 p.m., several of us will be at Roane State Community College for an evening of stargazing! We'll have all sorts of telescopes available, and I'll do my best to let you know what you're seeing. There will be a meteor shower, too, so that will be fun. Come out and join us for some stargazing fun! This is all weather-dependent, of course. I'll keep an eye on that!
Radar & Wx Alerts Link 
Radar can be found here:
https://www.wunderground.com/maps/radar/current/bwg
Weather alerts can be found here:
https://www.wunderground.com/wundermap
Weather Headlines 
Dodging Showers & Storms Today
A Beautiful Sunday on Tap
Typical Summer Pattern Next Week
Meteorologist Mark's Wx Vlog 
Seven-Day Forecast
Daily Forecast 
Today: Partly cloudy, with scattered showers and thunderstorms.
Sunday: Partly to mostly sunny.
Monday: Partly to mostly sunny, with a slight chance for a shower or thunderstorm in the afternoon.
Tuesday – Friday: Partly cloudy, with a chance for showers and thunderstorms each afternoon.
Hay Weather Forecast
127 Yard Sale Forecast
Farmer's Almanac Fishing Forecast 
Aug 07 – 12 Poor
Aug 13-14 Good in the Evening
Aug 15-17 Poor
Meteorologist Mark's Wx Concerns
Almanac for Yesterday
Tropics 
It's like a little parade of disturbances. The one with the greatest chance that I've been tracking has been greatly reduced in "chances for development." That is good news, but all three of these bear watching in the coming days. The more crowded it gets out there, the greater the chance that one of them will slip on over to our coastlines. I'll keep you posted!
Sun & Moon
Planting by the Moon 
7th – 10th Best for killing weeds, briars, poison ivy, and other plant pests. Clear wood lots and fencerows.
11th – 12th Excellent for sowing grains, winter wheat, oats, and rye. Plant flowers. Good days for planting aboveground crops.
13th – 14th Plant seedbeds. Plant peas, beans, tomatoes, peppers, and other aboveground crops in southern Florida, California, and Texas. Extra good for leafy vegetables.
15th – 17th Cut winter wood, do clearing and plowing, but no planting.
On This Day in Wx History
1930- One of the most notorious heat waves is underway in Middle Tennessee. Nashville's 104 degrees is the second of four consecutive days with highs greater than 100.
Yesterday's National Temperature Extremes
High:  118° at Death Valley, California
Low:   32° at Sand Creek Station, Oregon 
Saturday Silliness
Tracking the Fire and Smoke 
 The gray-shaded regions represent smoke in the atmosphere. There are more wildfires added each day to the western U.S. Keep those affected neighborhoods close to your hearts!
Past 24-Hour Earthquake Activity 
Larger dots indicate larger quakes. The red dots represent the most recent quakes.
Drought Monitor
The drought monitor is updated each Thursday.
Weather SnapShots
Evan Fisher (@EFisherWX) enjoys taking photography in the southern Appalachians. We're sure glad he does!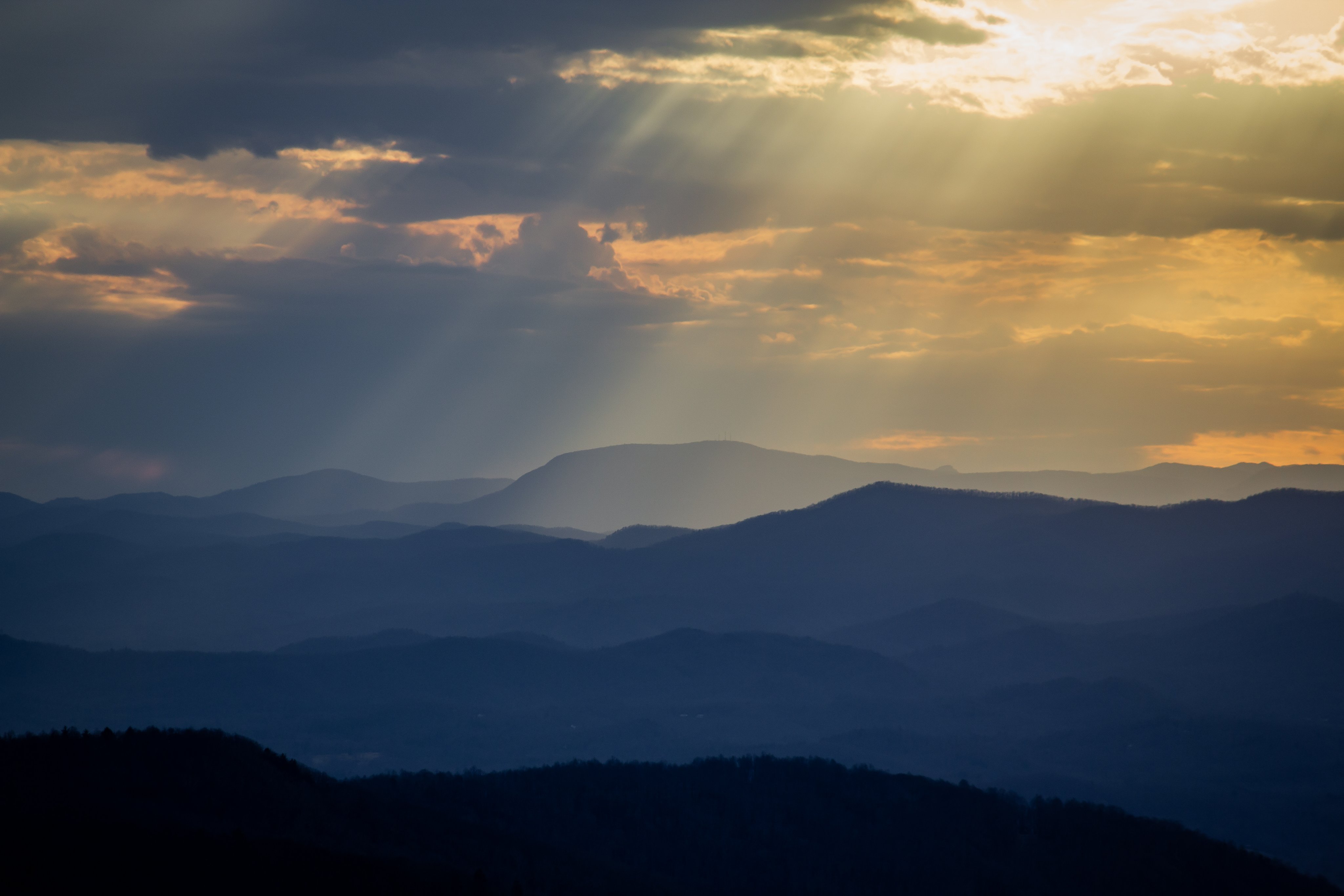 NASA Nerdology 
The planet Uranus was discovered before Antarctica. Bizarre, right? haha
You all have a great day and keep lookin' up!
Note: To offer support to Meteorologist Mark and his educational outreach programs, please consider giving via https://www.paypal.com/paypalme/meteorologistmark. If you can't give, no worries! Just keep following and tell your friends!
Please feel free to "Follow" me on Social Media!
Facebook @meteorologistmark
Twitter @meteo_mark
Instagram @MeteorologistMark
YouTube @Meteorologist Mark (please subscribe for free!)