MM News
I had a great time talking with the kids at South Fentress yesterday morning! I have a feeling there are many aspiring meteorologists and astronauts in those classrooms!
Weather Headlines 
Rain chances begin to increase tomorrow
Best chance of rain holds off until mid-week
A wet end to the workweek
Meteorologist Mark's Wx Vlog 
Seven-Day Forecast
Daily Forecast 
Today: Mostly sunny. Hot and humid.
Sunday – Tuesday: Partly cloudy, with a chance for a mainly afternoon/evening shower or storm.
Wednesday – Friday: Partly to mostly cloudy, with scattered showers and thunderstorms.
Hay Weather Forecast
Forecast Discussion
If current guidance verifies, a cold front will actually make it through our area the end of this week. If that can happen, we will be set for a holiday weekend that will feature sunny skies, low humidity, and below normal temperatures. Say tuned!
Meteorologist Mark's Wx Concerns
Almanac for Yesterday
Tropics 
An area of low pressure wants to organize, but ocean temperatures just aren't quite warm enough just yet for this system to realize its full potential. It is worth tracking, as it may encounter better conditions in about a week, if it can survive that long.
Sun & The Moon
Planting by the Moon in June
On This Day in Wx History
1994- Middle Tennessee is struck by four tornadoes during the evening. The worst is an F-3, which travels a remarkable 38 miles, touching down at Lutts (Wayne County), and traveling southeastward, passing through Iron City and St. Joseph, before crossing the Alabama state line. There are 22 injuries, but no fatalities. Six more persons are injured along a four mile F-2 path near Altamont (Grundy County). An F-1 touches down near Topsy (Wayne County), cutting a five mile path, but with no reported injuries.
Yesterday's National Temperature Extremes
High:  114° at Death Valley, California
Low:   32° at Berhtoud Pass, Colorado  
Saturday Silliness Weather Blooper
Today's Tennessee Weather 
It's a sunny day across the state, with just a slight chance for an isolated shower or storm near the southern border of the state. Humidity will be higher today, making it feel much warmer.
Drought Monitor
The drought monitor is updated each Thursday.
Weather SnapShots
It was a stormy Friday evening in Indiana! This photo of a likely tornado was shared by Brandon Reef on Twitter. He stated that this was a photo his brother sent him from Carroll County, Indiana. Brandon's brother is a sheriff's deputy there.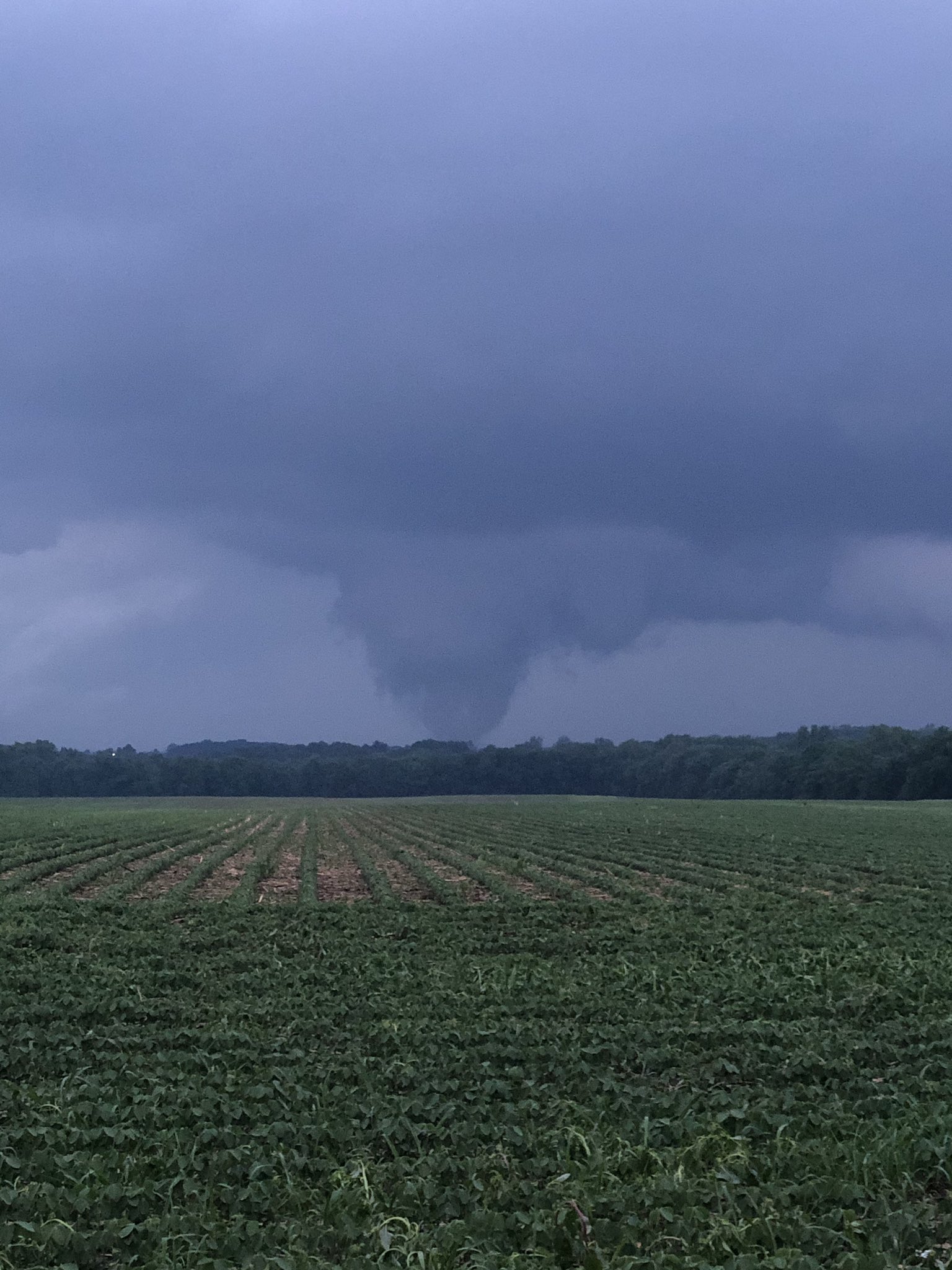 NASA Nerdology 
During this week in 1993, the crew of STS-57 aboard Space Shuttle Endeavour were woken up to the tune of "The Walk of Life" by Dire Straits in preparation for their spacewalk later that day.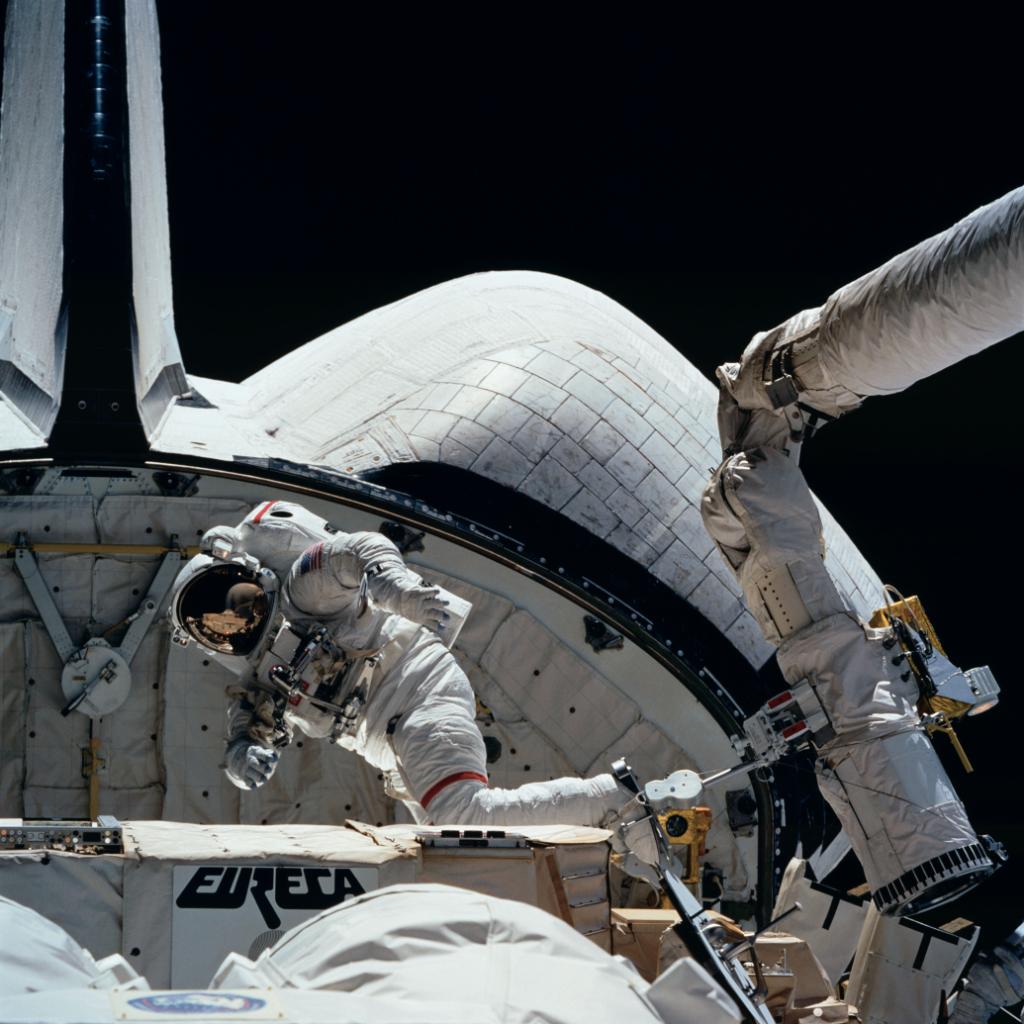 You all have a great day and keep lookin' up!
Note: To offer support to Meteorologist Mark and his educational outreach programs, please consider giving via https://www.paypal.com/paypalme/meteorologistmark. If you can't give, no worries! Just keep following and tell your friends!
Please feel free to "Follow" me on Social Media!
Facebook @meteorologistmark
Twitter @meteo_mark
Instagram @MeteorologistMark